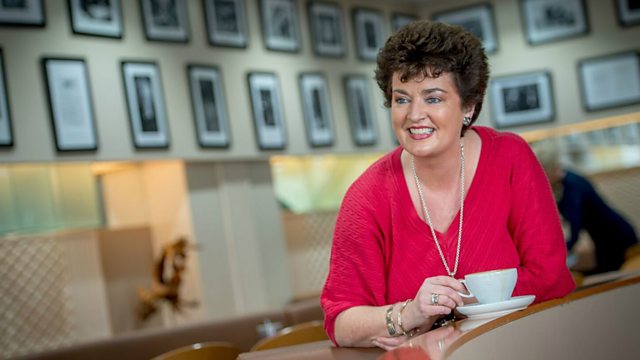 12/07/2014
Anne Marie McAleese with the people, places and stories that make Northern Ireland unique.
Last on
Greyabbey Abbey App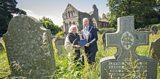 First on the show we're at Strangford Lough and the village of Greyabbey on the Ards Pennisula, County Down. Seven miles from Newtownards, it's never been easier not only to find this wonderful place but to find out about it as well. Greyabbey has its own brand new App to accompany its new heritage trail. We find out more about it all from tourism officer Rosie Richardson.
The App is available for free on your app store, just search "Greyabbey Heritage Trail"
Croquet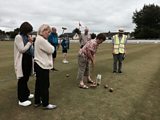 We have a look next at Croquet, the sport of Kings and Queens, or at least we think it is.... It sounds regal anyway! You hit plastic or wooden balls with a mallet through hoops that are stuck in a grass playing court. Something they were doing in Eglington at the Manor House recently for the annual show to raise money for the town and community. Our reporter Helen Mark gave it a go.
Rathlin Island Rambling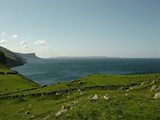 We're also taking a quick nip to Rathlin Island via Seaforde in County Down. Seaforde is where we'll find Tracey Platt, who will be leading the way though the National Nature Reserve in Rathlin - Kebble and Kinramer.
That guided walk on Rathlin is next Tuesday, July 15th. Meet at the gates to Kebble and Kinramer at 12pm. All you need for this free event is binoculars, a camera and a picnic!  
More info at www.walkni.com/events/20953/niea-guided-walks-on-rathlin/
Or call 02870359977
Omagh Baptist Church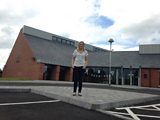 Almost 200 years ago work began on the establishment of a Baptist Church in Omagh and now, nearly two centuries later, the church has just officially opened a brand new state of the art building. It's on the Deverney Road on the outskirts of the town - a big change from where they'd been on the Mountjoy Road, as Conor McKay discovered with local woman and lead Architect, Clare Aiken.
You can contact the church at 028 80757210 or email info@omaghbaptist.org
Sion Mills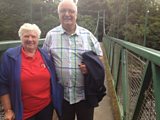 After forever passing through and thinking how lovely it is, Ann-Marie finally gets to explore Sion Mills. Word on the street was the best woman to show us around was local lady Georgina McClintock, and boy were they right! We hear about Sion Mills history and Georgina's love for the place.
Next time you're in Sion Mills, stop, park the car, get out and walk around. Just say YPAM sent you!
Glenelly, Rockin' by the River!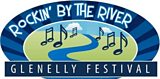 Toomebridge, Castledawson, Tobermore, Draperstown, Cranagh and Plumbridge - go through them all and you're in the Glenelly Valley where things will be getting hectic next week. Rockin at the River Festival makes it's annual return and we're talking to organisers Kelly Morris and Joe McGurk.
Contact glenelly.festival@hotmail.co.uk for more information.