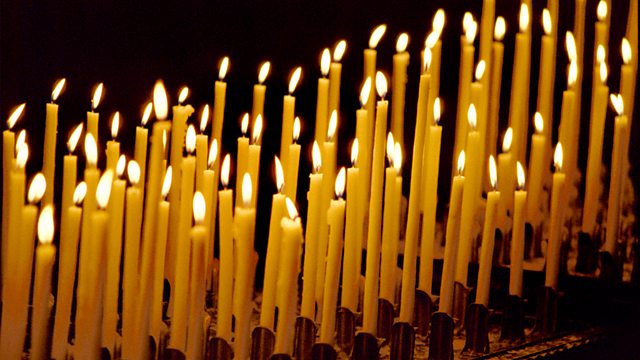 12/07/2014
A spiritual comment and prayer to begin the day with Claire Campbell Smith.
Last on
Claire Campbell Smith
Good morning.   The case of Meriam Ibrahim, sentenced to death for refusing to renounce her Christian faith, recently attracted huge international attention.  She was convicted of apostasy – the abandoning of her religion – because, although she was brought up as a Christian, her father was a Muslim and in Sudan, Muslims are not allowed to change their faith.  Meriam showed immense courage and the overturning of her sentence has been seen as a victory for religious freedom.
Just under two hundred years ago today, a sermon preached in Oxford's university church was given the title "National Apostasy".  The preacher was John Keble and his hearers were representatives of what he saw as a misguided government in its moves towards Catholic emancipation and the resulting impact on Church and state.  Keble's sermon gave the first impulse to the Oxford Movement, which sought to reinstate ancient Christian traditions of faith and practice in the Anglican Church.  The movement had wide influence but it also caused great controversy and its ideas were by no means universally accepted – indeed, many bishops refused to give jobs to priests who belonged to it.  Yet the Church's ability to contain differing views meant that unity amidst diversity was maintained.

The same has been seen in the debate surrounding the enabling of women to become bishops in the Church of England, the final legislation for which goes before the Synod today.  It's rooted in the belief that every part of the body of Christ is vital to its mission and is to be valued and cared for – a revolutionary model of interdependence in our diverse society.
Lord, may we live today with respect and concern for those around us, even those we do not understand or with whom we do not agree.  Amen.