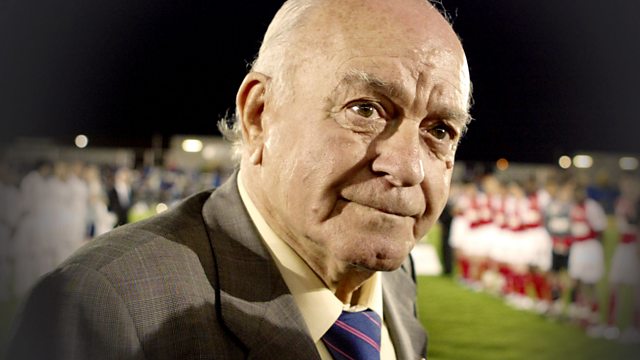 Alfredo Di Stefano, Eduard Shevardnadze, Ultra Violet, Chester Nez and Horace Silver
Listen in pop-out player
Matthew Bannister on
The Argentinian-born footballer Alfredo Di Stefano. Some say he was the greatest player of all time, leading Real Madrid to successive European Cup victories and scoring an amazing 800 goals.
The former Soviet Foreign Secretary and Georgian President Eduard Shevardnadze. He was the leading ally of Mikhail Gorbachev in liberalising Russia's relations with the West.
Also the artist Ultra Violet - one of Andy Warhol's Factory superstars.
Chester Nez, one of the Navajo Indians used by the American military to create an unbreakable wartime code.
Horace Silver, the influential jazz pianist, composer and bandleader. Julian Joseph pays tribute at the piano.
Last on
Alfredo di Stefano (pictured)
Matthew spoke to former England footballer Jimmy Armfield.
Born 4 July 1926; died 7 July 2014 aged 88.
Eduard Shevardnadze
Last Word spoke to Rodric Braithwaite, former British Ambassador to the USSR and Russia, to BBC journalist Natalia Antelava and to Lord Hurd.
Born 25 January 1928; died 7 July 2014 aged 86.
Ultra Violet
Matthew spoke to gallery owner, Cynthia Corbett.
Born September 6 1935, died June 14 2014 aged 78.
Chester Nez
Matthew spoke to his grandson, Laytham Nez and to Judy Avila who wrote a book about the Navajo Code Talkers.
Born 23 January 1921; died 4 June 2014 aged 93.
Horace Silver
Musician and presenter Julian Joseph illustrates Horace Silver's style.
Born 2 September 1928; died 18 June 2014 aged 85.
Credits
| Role | Contributor |
| --- | --- |
| Presenter | Matthew Bannister |