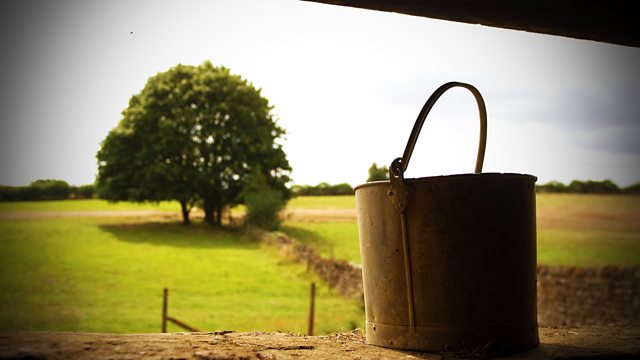 10/07/2014
In a big interview in the Borchester Echo, Charlie has given a general riposte to the negative publicity surrounding Berrow Farm. He talks about not being stuck in the 1950s. Rob and Helen discuss the piece.
Tina is proving a godsend at Ambridge Organics. She has freed up Helen's time.
Jill is worried about Peggy. Hazel is interfering with plans for Jack's gravestone. Having given into Hazel over the wording, Peggy is further horrified by the gold lettering Hazel has chosen. But she's not fighting Hazel. Jill hopes that Tony might speak to Peggy. He is currently procrastinating over the purchase of a bull.
Jill and Elizabeth discuss Loxfest and the strangles disease affecting one of Shula's horses. It's horrible, but at least Shula's distracted from worrying about Dan, who's writing a blog about his experiences. Jill tells Roy he should take Elizabeth camping more often - she looks great.
Helen asks Rob if he tried to call his mother, then apologises for interfering. Later, Rob has good news. His parents are coming up to see them next Friday. They've accepted that he's moved on from Jess. Helen's thrilled but nervous and goes into planning overdrive. What will she cook?
Last on