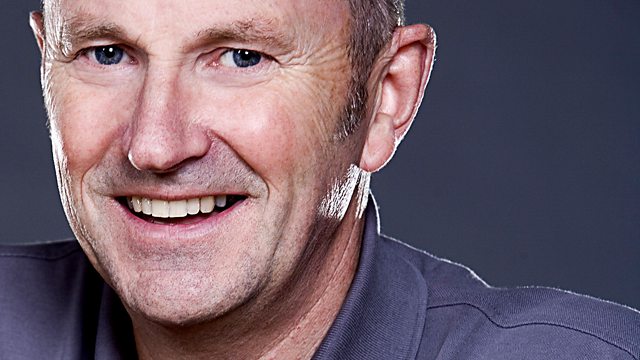 15/07/2014
- Kirstie Steele and Effie Scott are in the studio to talk about new BBC Three drama Glasgow Girls.
- We hook up with the Queen's Baton Relay as the Baton is reuinted with Ben Duffin, the man who made it.
- Are you thinking of becoming a vegetarian? Or maybe you already are vegetarian and want to go back to eating meat? We give you the nutritional advice you need.
- Chef Jak O'Donnell tells us how she makes chicken on the barbecue, but how do you do yours?
- Watching the World Cup Final, we saw another example of concussion. What is it and how should you deal with it? We let you know.
- Columnist Daisy Buchanan tells us why she has decided to have a 'normcore wedding' and she gives us tips on how to achieve a fabulously cheap wedding full of fun!
Last on
BBQ Chicken & smoky bacon in spiced pineapple marinade
4 chicken breast opened up(butterfly shape)
4 slices smoked streaky bacon
1/ lay out the chicken and put bacon in and roll up like a roulade
Marinade
1/2 tin crushed pineapple
2 tbs soy sauce
2 tbs honey
1 tbsp apple vinegar
1 tsp crushed garlic
1 tsp finely chopped red chilli
1/4 tsp ground cloves
1/ mix all ingredients together then rub over the chicken and cover place in the fridge for 1 hr min.
Heat up BBQ
Once coals are ashen then lay chicken on top for 10-15 min each side
Until fully cooked and caramelised.
Serve with salad