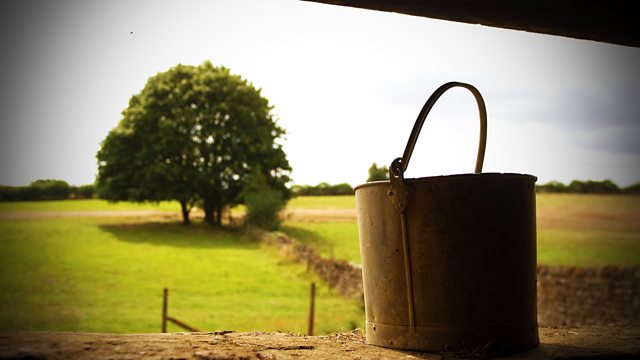 08/07/2014
Jim's suspicious about the open day at Berrow Farm's anaerobic digester. Susan wonders why people are making such a fuss.
Kenton advises Fallon on holding a stall at the fete. They chat about WW1 and the founding of the WI. Fallon suggests people dress up in Edwardian costume. Matt keeps a straight face when Kenton mentions the fete committee wanting Lilian to do a knitting demonstration.
Neil's exhausted from the pig work at Bridge Farm. Susan tells him to have a word and put his foot down.
Jim corners Brian about the anaerobic digester and the damage to Ambridge's green credentials. Surely Brian could speak up for the villagers at Borchester Land? Brian's fed up. He's getting the blame for everything but he was the victim of a hostile takeover. Matt says Brian's BL shares are doing all right, so it's worth putting up with a bit of flak.
Fallon has been given a month's notice from Jaxx. She's annoyed with Jim for not keeping her in the loop, but she's not going to reapply under new owners. She wants to develop her upcycling business. Kenton suggests Loxfest would be the perfect platform. He'll speak to Elizabeth.
At the Bull, Neil is escaping Susan and the kids, But he's so exhausted he nearly falls off his bar stool. Time to go home.
Last on