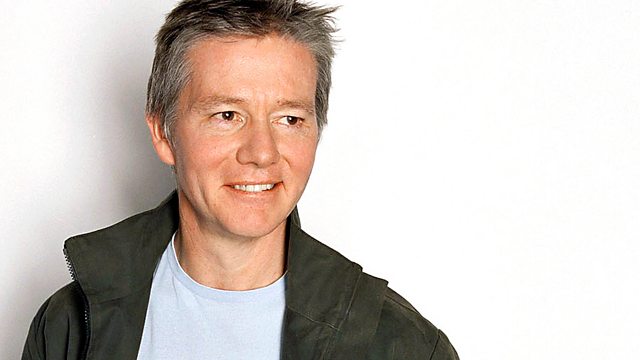 07/07/2014
(8/12)
Where could you find a bowl for washing, a European Royal dynasty and the people they ruled over, a navigable waterway and something to read, all together in a crescent?
Tom Sutcliffe promised to provide the answer to that question in this latest edition of the ever-popular lateral thinking quiz. This week Adele Geras and Diana Collecott of the North of England are hoping to take revenge on Stephen Maddock and Rosalind Miles of the Midlands, who beat them on their previous encounter earlier in the series.
As always, they'll need to muster arcane snippets of knowledge they never knew they possessed, from Classical literature and popular culture, from history and music and science. The programme also features some of the best recent question ideas sent in by listeners.
Producer: Paul Bajoria.
Last on
Questions in this programme
Q1 North of England
The famous person has a piece of furniture missing, and is incapable. How could you re-word this sentence to make it look very repetitive?
Q2 Midlands
An emergency unit, or a source of cultural enlightenment? The final reckoning, or a banknote? A garment worn over the shoulders, or below the waist? Across which cultural divide do these confusions occur?
Q3 North of England
(Music) Why might these three be regarded as possible parents of Hiawatha?
Q4 Midlands
(Music) These pieces represent the numbers 400, 380 and 375. Please explain why.
Q5 North of England
Where might you find Petrarch's Signora de Noves, a woman who flew 17,000 miles and Irma La Douce all together in a little house?
Q6 Midlands
(From Nick Elsley) An English preacher and writer who was kept over the Great Ouse; an American who was strung up beside the Thames; and a staple foodstuff that split a party. Why might these make it uncomfortable to get around?
Q7 North of England
Why would Her Majesty need to wrap up warm in order to seek her own great-great-grandmother, her great-great-great-great-grandfather, and his son who became her great-great-great-great-uncle - and how do two of them prove John Donne wrong?
Q8 Midlands
Put the following in descending order: Private Eye's manager, the Mock Turtle, a seller's pack and a trochee.
Last week's teaser question and answer
We asked where you could find a bowl for washing, a European royal dynasty and the people they ruled over, a navigable waterway and something to read - all together in a crescent?
The answer is in the 'Crescent City', New Orleans - because these are all clues to the names of famous streets there. The bowl is Basin Street; the European royal dynasty gives us Bourbon Street and the people over whom they ruled would be Frenchmen Street. The navigable waterway is a clue to Canal Street; and finally something to read would give us Magazine Street.
Well done if you worked this out!
This week's teaser question
A journalist working overseas checks into a Caribbean hostelry with a Hebrew woman, using a common pseudonym for unmarried couples, and arouses the doubts of the proprietor. To which wartime sequence does this all refer?
Don't write to us: there are no prizes, but you can see if you're right when we reveal the answer next time.