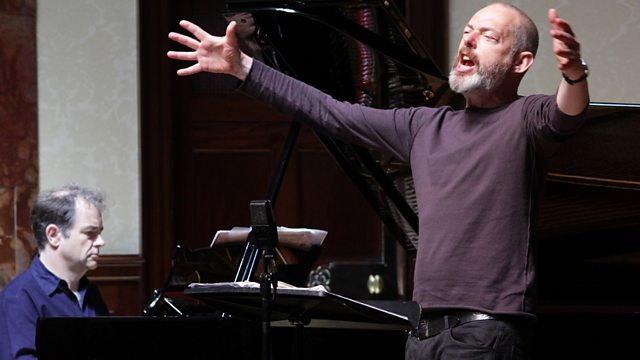 Wigmore Hall: Mark Padmore
Live from Wigmore Hall, London.
Mark Padmore (tenor)
Julius Drake (piano)
"Communicating words and meaning is what interests me," says Mark Padmore, a singer ideally suited to the songs of Schubert. He is joined by one of the world's leading recital accompanists, pianist Julius Drake, in a compelling selection of works, ranging from the deceptively simple to the fiery.
Schubert: Der Wanderer an den Mond D870
Schubert: Im Freien D880
Schubert: Irdisches Glück D866
Schubert: Das Zügenglöcklein D871
Schubert: Viola D786
Schubert: Am Fenster D878
Schubert: Sehnsucht D879
Schubert: Wiegenlied D867
Schubert: Bei dir Allein D866
Presented by Sara Mohr-Pietsch.
Last on