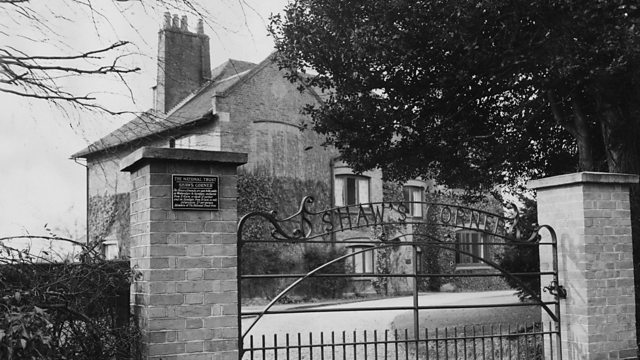 Shaw's Corner
Live from St Lawrence's Church, Shaw's Corner
Music from two generations of British composers affected by the First World War, at the church at Shaw's Corner, the former home of George Bernard Shaw, now run by the National Trust. Tenor Benjamin Hulett performs settings of AE Housman poems with the pianist Christopher Glynn, Radio 3 New Generation Artists Elena Urioste and Zhang Zuo perform Elgar's Violin Sonata, and Elena Urioste and Benjamin Hulett join together for two folksongs arranged for voice and violin by Ivor Gurney.
Somervell: Loveliest of Trees; Butterworth: When I was One and Twenty;
Somervell: There Pass the Careless People; Moeran: Oh Fair Enough are Sky and Plain;
Butterworth: Think no more Lads; Ireland: The Encounter (The Street Sounds to the Soldier's tread);
Moeran: The Lads in their Hundreds
FS Kelly: Violin sonata (Finale)
Gurney: 2 Folks songs for voice and violin
Gurney: Salley Gardens; An Epitaph;
Black Stitchel; Severn Meadows
8.10pm: Interval: National Trust curator Lizzie Dunford describes George Bernard Shaw's musical connections and his ambivalence to WW1.
8:30pm: Part Two
Butterworth: On the Idle Hill Of Summer; Gurney: Is my Team Ploughing;
Moeran: Far in a Western Brookland; Somervell: White in the Moon;
Moeran: Say Lad, Have you things to do?; Somervell: Into My heart an air that Kills;
Ireland: Epilogue
Elgar: Violin Sonata
Presented by Ian Skelly.
Last on
The life and music of Elgar during the First World War, tracing how events affected him.