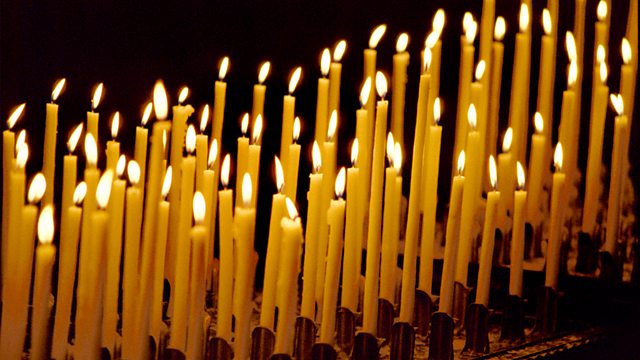 04/07/2014
A spiritual comment and prayer to begin the day with Sheikh Michael Mumisa.
Last on
Sheikh Michael Mumisa
Good morning.
In three weeks' time, the month of fasting ends. It will be marked by a festival called Eid al-Fitr.
The Arabic term Eid al-Fitr means "the celebration of breaking fast."  It is one of the most important annual celebrations in the Muslim calendar, the other one being the festival which marks the completion of pilgrimage to Mecca.  It's when many Muslims also exchange Eid cards or presents.  So many people refer to the two annual celebrations as "the Muslim Christmas."
In Britain as well as parts of the world where Muslims live alongside people of other faiths and those of none, it is now an established tradition to share the joys of Eid with non-Muslim friends and neighbours.
Many Muslims also choose to celebrate their Eid with the homeless and less fortunate in their communities.  They do so because Muhammad, the Prophet of Islam, said:
"Whoever claims to believe in God and the day of judgement should honour his (or her) neighbour. No Muslim should eat while his (or her) neighbour is hungry."
For all Muslims, the most important part of the Eid festival is the amount of money that every Muslim is obliged to pay as charity directly to the needy at the end of Ramadan.  According to Islamic scriptures, Muhammad made this form of charity compulsory upon every Muslim who has the means to do so.
So for Muslims, Eid is not just a celebration but also an important part of Muslim social responsibility.  Muslims believe that Islam expects them to continue this sense of social responsibility beyond the month of Ramadan.

Our prayer today is:
O Lord!  You are the God of mercy and your mercy "encompasses everything" (Qur'an), we pray that you bestow your mercy upon all living beings.  Amen.