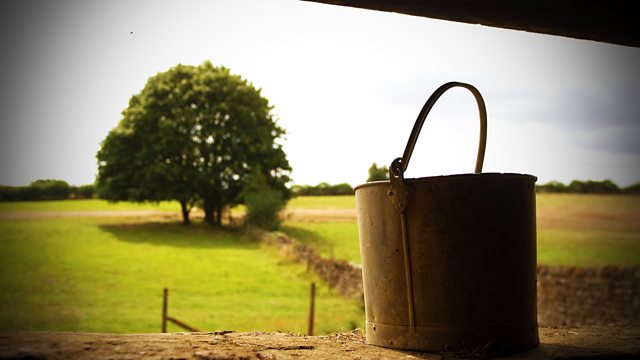 03/07/2014
Over lunch. Elizabeth teases Shula by asking her to play a set at Loxfest (she was the Marianne Faithfull of Ambridge, after all!). However, the stables will be involved at Loxfest. Shula's glad to get away from work, as she's rather depressed about the horse with strangles. More happily, Shula points out how well Elizabeth seems to be doing. She has her energy back, just like the old Elizabeth.
Helen tells Rob she'd like to meet his parents, particularly considering they'll be family soon. Rob agrees to think about it.
Ruth and David visit the NEC livestock event. Ruth becomes rather impressed by the robotic milking demonstration, despite complaining to David about patronising Rob who took it upon himself to explain it to them. Ruth grows interested in all the brochure information, as more sceptical David points out the prohibitive costs.
On the way home they talk about the new road. If it was already in place would it have saved them much time on their journey today? - no. David reflects on the detached bureaucracy of it all. He then receives a text from Lynda which contains a link to the Echo. Opening the link, David's horrified to see the contents.
Last on