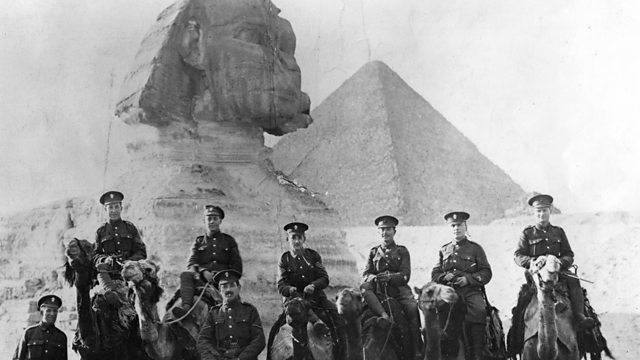 The World at War: Empires and Other Fronts
Katie Derham continues Radio 3's Music in the Great War season with Empires and other fronts, including, appropriately for our opera matinee, Die Erste Menschen, The First Men, an opera by Rudi Stephan, a promising German composer killed at the war, which is performed by the Orchestre National de France and a cast of soloists led by Nancy Gustafson in the role of Chawa, with Mikko Franck at the helm. It's followed by Hubert Parry's The Chivalry of the Sea, a naval ode written in 1916, which is performed by the BBC Symphony Orchestra and Chorus under David Lloyd-Jones.
Also, Schubert's Symphony No. 4, 'Tragic' in a recent performance given by the BBC Philharmonic, under its Principal Conductor, Juanjo Mena.
R. Stephan: Die Ersten Menschen, an opera in two acts
Chawa ..... Nancy Gustafon (soprano)
Adahm ..... Franz Hawlata (bass)
Chabel ..... Wolfgang Milgram (tenor)
Kajin ..... Donne Ray Albert (baritone)
Orchestre National de France
Mikko Franck, conductor
3.40pm
H. Parry: The Chivalry of the Sea
BBC Symphony Orchestra and Chorus
David Lloyd-Jones, conductor
3.55pm
Schubert: Symphony No. 4 in C minor, 'Tragic'
BBC Philharmonic
Juanjo Mena, conductor.
Last on