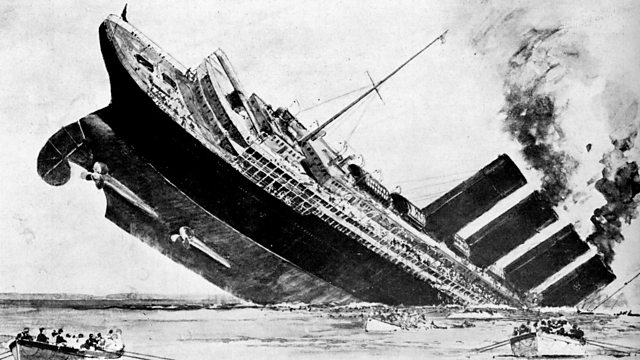 Katie Derham continues Radio 3's exploration of Music in the Great War, this time with contributions by American or American-naturalised composers. First, works by Charles Ives - starting with his Orchestral Set No. 2, which includes his reaction in music to the sinking of the Lusitania. Then, his settings of two poems inspired by the conflict: Tom Sails Away and He is There! Then comes, appropriately, Leo Ornstein's Poems of 1917, inspired by the war and written for the piano, which is followed by a selection of songs from Her Soldier Boy, a work for the stage by Sigmund Romberg.
And to end the afternoon, another contribution from the USA: Barber's Violin Concerto with Michael Ludwig as soloist, accompanied by the Ulster Orchestra under JoAnn Falletta.
C. Ives: Orchestral Set No. 2
Concertgebouw Orchestra
Michael Tilson Thomas, conductor
2.20pm
C. Ives: Tom Sails Away
William Sharp, baritone
Steven Blier, piano
C. Ives: He is There!
Samuel Ramey, bass-baritone
Warren Jones, piano
2.32pm
L. Ornstein: Poems of 1917
Marc-Andre Hamelin, piano
2.47pm
S. Romberg: Her Soldier Boy (selections)
Teresa Ringholz, soprano
The Eastman-Dryden Orchestra
Donald Hunsberger, conductor
3.02pm
S. Barber: Violin Concerto
Michael Ludwig, violin
Ulster Orchestra
JoAnn Falletta, conductor.
Last on