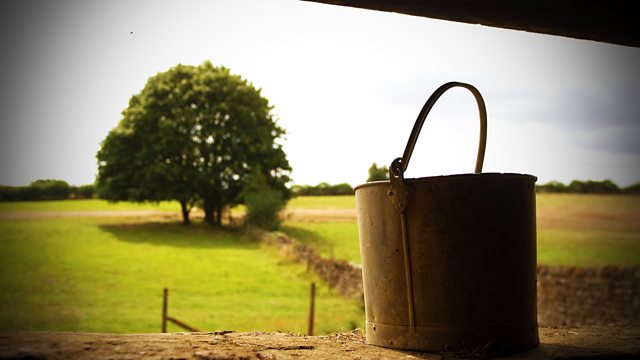 02/07/2014
Kenton tells Jill and Christine about Fallon's vintage teas. Kenton's keen on some Wimbledon promotions at the Bull, but Jolene draws the line at women wearing white skirts. Fallon's relationship with Harrison seems to be blossoming as well. Good luck to her, says Jill - he's a catch.
Jill chairs a fete committee meeting and proposes a stall dedicated to the SAVE campaign. David's getting t-shirts printed and badges made, to raise funds. They'll also get people to sign up to a mailing list and hold a petition. Kenton suggests a WW1 recruitment poster spoof using David's face - they look at images, with various stirring pictures and captions, and Jill becomes rather taken with the idea.
Susan puts Neil up to asking Tony for an answer on his salary. Tony should pay Neil as a manager. But over darts, Neil doesn't actually mention the word 'manager' - when he reports back to Susan she's annoyed - he's such a pushover.
Jill's worried about Peggy and vows to stay more in touch and keep her company. She asks Christine to do the same. Peggy's clearly depressed and it'll take more than Chris's scones to sort her out.
Last on