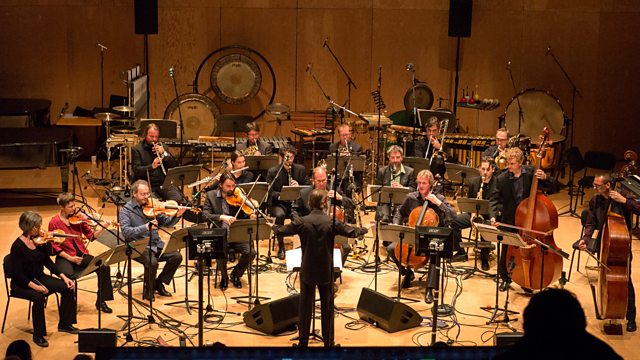 Aldeburgh Festival 2014
Ivan Hewett presents highlights from Klangforum Wien's concert at the Britten Studio in Snape Maltings as part of the Aldeburgh Festival, with a special focus on composer Tristan Murail, alongside music by Giacinto Scelsi and Georg Friedrich Haas.
Experience a thrilling history of spectral music presented by one of its leading exponents, Tristan Murail. When the reclusive Italian composer and mystic Giacinto Scelsi died in 1988, he left a body of work and a notational method so remarkable and unique that a quarter of a century later its impact on the musical world is being felt more strongly each year. His violin concerto Anahit is a stunning large-scale piece revolving around a single pitch but achieving a hugely expressive canvas through Scelsi's deep exploration of the anatomy of sound, allowing the ears to hear every tiny nuance.
For its Scelsi Revisited project, one of Europe's leading contemporary music ensembles Klangforum Wien has enabled spectral composer Tristan Murail to gain unprecedented access to Scelsi's archives in Rome and write a new works based on his findings.
And in Composers' Rooms, this week Sara Mohr-Pietsch visits Roxanna Panufnik.
Last on