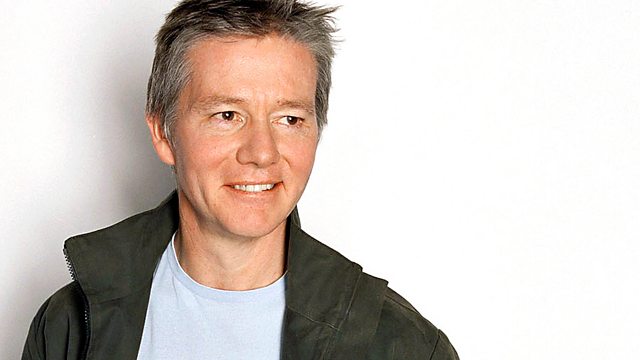 30/06/2014
(7/12)
Why would you not need to linger over an Open golf venue in Kent, the flipside of Eleanor Rigby, and six human figures by Rodin?
The South of England take on Northern Ireland in the famous cryptic quiz, with Tom Sutcliffe in the chair. Fred Housego and Marcel Berlins were beaten by Polly Devlin and Brian Feeney a few weeks ago in the first contest of the 2014 series. This is their chance to get their own back, as they face more of Tom's notoriously convoluted questions.
As usual, the programme includes some of the best of the question suggestions sent in by RBQ listeners.
Producer: Paul Bajoria.
Last on
Questions in this programme
Q1  Northern Ireland
Why would you not need to linger over an Open golf venue in Kent, the flipside of Eleanor Rigby, and six human figures by Rodin?
Q2  South of England
Jim was first, Joe was second, Arthur was third, and Reg was just a kid. Who was the object of their admiration?
Q3  Northern Ireland
Music Question
To which undesirable club do all these people belong, and why would Handel's one-time neighbour also be eligible?
Q4  South of England
Music Question
Consider why one of these pieces apparently encompasses the other two?
Q5  Northern Ireland
Who would be unlikely to welcome a porcine from Russia, fragrant balm from the Himalayas, and something hard to untie from Japan?
Q6  South of England
Where would you probably not find celebrated: a 17th century siege engine, Prince Frederick's campaigns in Flanders, and the Great Plague – in spite of received wisdom?
Q7  Northern Ireland
Which Italian priest brings together a Chinese airline, Margaret Drabble's first novel, an English Romantic poem and a precious Russian gift?
Q8  South of England
Why might Ursula Andress, Mrs Rumpole and Mary Rider's adversary imagine themselves to be the mother of Unsinkable Sam?
Last week's teaser question and answer
We asked why Alessandro might be defined as James over Charles-Augustin, or as André-Marie times Georg. And who are they?
This is about the relationships of standard units in physics. Alessandro Volta was the physicist who gave his name to the volt. Voltage can be defined as energy divided by electrical charge, the units for which are named after James Prescott Joule and Charles-Augustin Coulomb respectively.
Voltage is also current times resistance, or amps multiplied by ohms – and those units are named after André-Marie Ampère and Georg Ohm.
This week's teaser question
Where could you find a bowl for washing, a European royal dynasty and the people they ruled over, a navigable waterway and something to read – all together in a crescent?
Don't write to us - there are no prizes! -  but we'll reveal the answer at the beginning of the next edition.