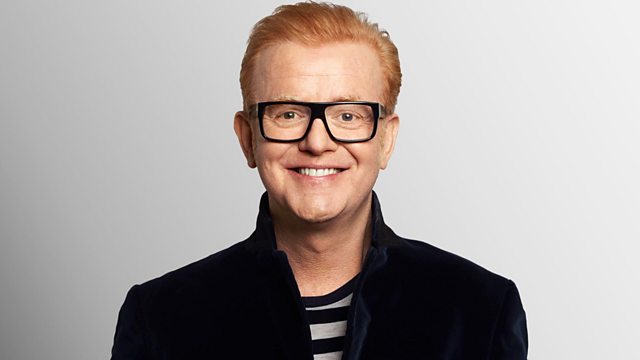 Children In Need's Record Breaking Fundraising figure
Chris chats to little Maddy about her very first time performing in Joseph and the Amazing Colour Dreamcoat at school, while Caro Emerald provides us with this morning's On This Day...
Pudsey Bear's pal 'Gareth Hydes' joins us on the phone to tell us all about Children In Need's record-breaking fundraising figure of £49.6 million...
Our Mystery guest is the finely tuned President of the British Trombone Society, Mr Christian Jones...
Tim Henman joins us to talk Andy Murray and Wimbledon tennis, plus Reverend Ruth Scott pops in with some pearls of wisdom with today's Pause For Thought.
Today's show is dedicated to anyone lining up a really special thank you for someone...
And today's show is entitled: if you look round the nearest corner you'll see a whole weekend waiting for us!
Last on
Pause for Thought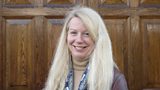 From Rev Ruth Scott, Anglican Vicar in Richmond:
At the recent St Magnus Festival Service on Orkney, Fraser Macnaughton, the minister, spoke of an artist, Gordon Mackenzie, who used to visit schools to work with the children. He began by asking, "How many artists are there present today?" In the infant classes children jumped out of their seats and virtually every hand went up enthusiastically in response, but the older the class, the fewer the raised hands. It seems by the time students left school hardly any thought of themselves as artists.
What a tragedy! Everyday news confronts us with our human capacity to damage and destroy others and the world in which we live. We need artists of all kinds – whether painters, poets, musicians, sculptors or storytellers who help us to understand ourselves, or builders, bakers, healers and homemakers whose artistry takes other forms.  Wouldn't it be great if every child came of age knowing their capacity to be creative?
Paradoxically, this doesn't come about by denying or distancing ourselves from our ability to be destructive. In my experience the most damaging individuals and communities I know are those who believe themselves to be good and right, and the problems to be everyone else's. Conversely, some of the most creative and inspiring people in my life are those who are upfront about their own flawed nature and try to work imaginatively with it.
In his poem, 'The Circus Animals' Desertion', W. B. Yeats speaks of finding inspiration in 'the foul rag and bone shop of the heart' – in other words, amid the mess of his life, not separate from it. In our own time, with all the violence of life around us, people of all ages and abilities can help to turn what is harmful into something healing, and the mess of human experience into something meaningful and magnificent. After all, as children in infant school know, everyone is an artist in their own particular way.