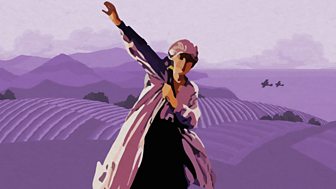 Home Front
Drama serial tracking the fortunes of a group of characters on the home front as they try to maintain normality while Britain is involved in the First World War.
Listen to episodes from the new season of Home Front before they are on the radio.

Actors share their own stories which relate to the World War 1 drama Home Front.

In 1917 the British Government acted on its fear that revolution would happen in Britain.

A special edition of Home Front marks the centenary of Britain's first Gotha Air Raid.

In 1917 suffragists arrived at Downing Street seeking to meet with David Lloyd George.

Key figures involved in the birth of Britain's intelligence services during WW1.

Imperial War Museum's Dr Toby Haggith discusses a landmark piece of 20th century cinema

Find out how Home Front is made and hear from one of its writers Richard Monks.