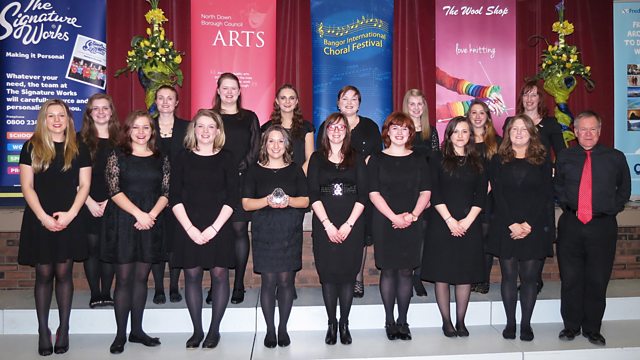 22/06/2014
John Anderson goes behind the scenes to meet the people and the singers who give Northern Ireland its great choral tradition and worldwide reputation.
Last on
Music includes excerpts from...
The Miskelly Chorale


Putting on the Ritz  -  Berlin arr. Shaw
Songbird  -  McVie arr. Lojeski
Seal Lullaby  -  Whitacre
Lord Make Me An Instrument  -  Willcocks
Joshua Fit The Battle Of Jericho  -  trad. Arr. Susan Brown


St John's, Malone


Richard Campbell (organ):

Toccata in D   -  Lanquetuit


Children's Choir:
Father In Heaven  -  Keith & Kristyn Getty


Children's Choir & Parish Choir:
The Lord Is My Shepherd  -  Goodall


Parish Choir:
The Lord's Prayer  -  Donald Davison


The Osborne Singers:
Psalm 150 – Donald Davison
Preces  -  Ayleward
I Saw The Lord - Stainer
Edwin Gray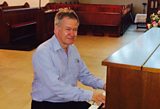 Edwin Gray has been involved in choral music throughout his professional life. While still at school, he was appointed sub-organist of Belfast Cathedral, and during his time in this post had the privilege of accompanying the choir on visits to St Paul's Cathedral and Westminster Abbey. Subsequent appointments included Director of Music at Down Cathedral and Holywood ParishChurch.

He was head of music for fourteen years at WellingtonCollege, Belfast where he developed a strong choral tradition, taking the school choir to sing in various cathedrals, including York, Lincoln and Edinburgh. His most recent teaching post has been in StrathearnSchool, where he has also been part of a very active choral tradition. Edwin is also an examiner for Trinity College London, and in addition to examining in the UK and Ireland, he has travelled extensively overseas, examining in India, Australia and New Zealand.
Miskelly Chorale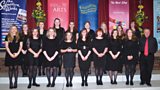 The Miskelly Chorale was formed in 2012 by former pupils of Strathearn School, Belfast, and is directed by Edwin Gray, a former teacher of music in the school. The choir was established to provide an opportunity for pupils who had been members of the school choirs to continue their enjoyment of singing after leaving school. However, membership  is not restricted to former pupils of Strathearn;  the choir – currently eighteen strong -  welcomes applications from young female singers aged 18 – 30.


The choir's wide ranging repertoire encompasses a rich variety of styles; they perform at concerts throughout the year, and have enjoyed success at music festivals, coming first in their class at Navan in 2013 and Bangor in 2014. Future plans include a visit to Scotland in 2015, and a tour of Sweden in 2016. The choir is named after the first principal of StrathearnSchool in 1929, one Miss Miskelly. The Miskelly Chorale is based in Comber, Co. Down, and is supported by the Rotary Club of Comber.
Richard Campbell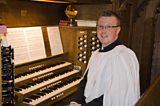 Richard Campbell has been Director of Music of St John's, Malone, since January of this year. Active as a church musician for over twenty years he began his musical education as a chorister at his local Parish Church and later at Grosvenor High school where he studied with the late Ronnie Lee MBE. Whilst studying organ with David Drinkell at St. Anne's Cathedral, Belfast, he was appointed to his first church post at the age of sixteen and later also as organ scholar at St. Anne's playing for several choir tours.

Richard has been Director of Music at several churches including two spells as Acting Director of Music at St. George's Parish, Belfast where he was also Organist from 2004 up to his appointment to Malone. He is a regular performer with the BBC appearing in local and national radio and TV broadcasts.
St John's Choir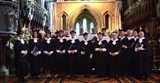 There are three choirs at St Johns. The young people's choir was formed by Linda Montgomery over 10 years ago and with the music group provide the music for both monthly family Eucharist and All Age worship services. The Parish choir provide the music for all the other services each month and are a small but very faithful band of singers who meet once a week to rehearse and broaden their repertoire under their new director.


The Osborne Singers was formed by Richard Campbell soon after his appointment as an occasional choir who come together on the day of a service (usually Choral Evensong) to sing music of a more challenging nature and to provide an outlet for singers within the Parish who are unable to make the commitment to the Parish choir.