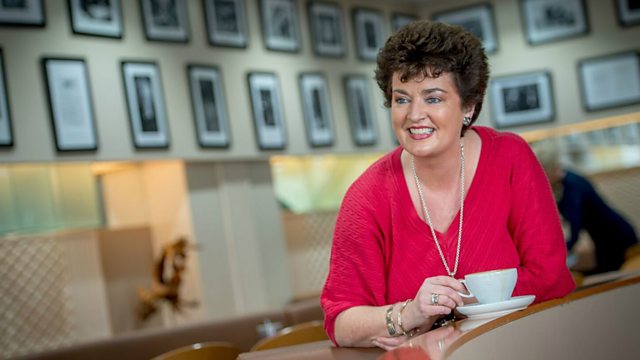 21/06/2014
Anne Marie McAleese with the people, places and stories that make Northern Ireland unique.
Last on
Solstice sunrise at Grianan of Aileach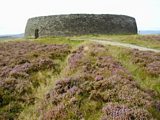 At half three in the morning and 800 feet above sea level - a special event took place at Grianan of Aileach. The Grianan, Co. Donegal, is one of the country's most spectacular ancient sites and it was host to a group of talented singers who gathered to celebrate the summer solstice and welcome the start of Music City day in Derry.
Music City Day  is a 24 hour festival which is now under way across venues, streets, neighbourhoods, churches, offices and work places.

More information can be found at:
Carrickfergus Cargo Horses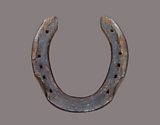 Country Antrim is next, in the medieval town of Carrickfergus where some really big horses used to live and work. Probably taking cargo off the ships that would have been coming into the harbour. We know this... because they left their shoes behind! Archaeologist Gavin Donaghy has just found them and Shirin Murphy from Carrick Museum can vouch for that.
The family fun day at Carrickergus starts at Carrickfergus Museum from 2 this afternoon until 4 O'Clock.
The address is:
Carrickfergus Borough Council Museum & Civic Centre,
11 Antrim St, Carrickfergus, Antrim
BT38 7DG
Or give them a call on 02893358049
The Donkey Whisperer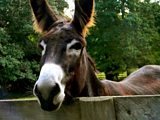 To Chestnut Farm now on the outskirts of Ballynahinch, where the Donkey whisperer lives. Helen Mark has christened him so because she's been visiting 17 year old Robert Wallace, his parents and his donkeys, since he was 12! He has a heard of them now, or a pace to be precise, some of which will be joining him at the Saintfield show later today.
The Saintfield show will take place at Balmoral Park, Maze, Lisburn and more information can be found at:
Cavan Burren Forest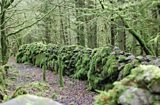 So it's summer solstice today! The longest day of the year. And they're celebrating in a big way in Fermanagh and Cavan with the launch of the most recent development to the Marble Arch Caves, The Burren Forest Park.
The Cavan Burren Forest Park Launch and Summer Solstice spectacular is on this afternoon between 1 and 5, just a couple of miles from Blacklion/Belcoo - with shuttle buses running from there to the event.
More detail can be found at
A Bumble with the Bees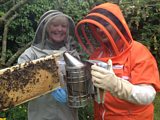 Recently Ann Marie has been out with husband and wife Chris and Valentine Hodges because they're mad about bees, honey bees especially. They even have their own hives in the garden at home in County Down, on past Newtonards, the Portaferry Road till you're near Loughries. It's a gorgeous place, no wonder the bees love it - and as we hear about the place, Valentine also tells us that it was flying that got her hooked on api culture!
Part two of Ann Marie's beekeeping odyssey is coming up next weekend. She'll be suited and booted with 60,000 bees from a hive
Valentine is the Chairperson of Killinch Bee Keeping club - you can email her at kbkachairperson@gmail.com or give us a ring on 08459 555 678
Living History at Balnamore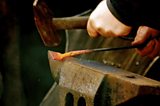 We finish today with Brown besses and pike heads in Balnamore, County Antrim. If you go down Charlotte Street in Ballymoney, and keep going, you're there! And it's going to get noisy in Balnamore today, between musket firing and horseshoeing in and outside the community hall. Its all part of a weekend of living history events. Firing up the forge is Blacksmith Stephen Murphy and Ballymoney District Council Director Keith Beattie has the horses organised.
The event takes place at:

Castlecroft Square
Ballymoney, Co. Antrim
BT53 6TD
Contact sarah.harkness@ballymoney.gov.uk or call 02827 660248