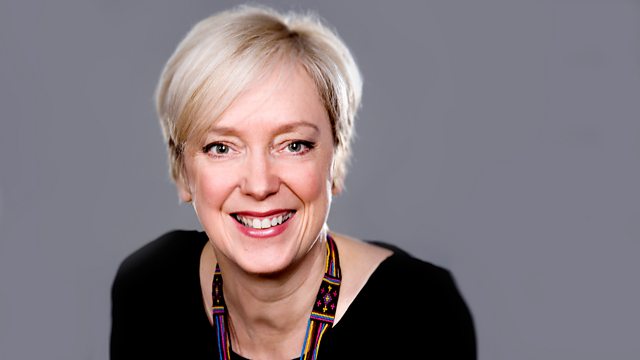 27/06/2014
On today's Culture Studio Janice Forsyth talks to some of the members of Fintry Amateur Dramatic Society, which has made it through to the British final of the Community Drama Association's awards in Stirling this weekend.
Theatre-maker and pun lover Gary McNair is bringing Glasgow's first annual pun contest to the O2 ABC on Sunday 29 June at 7pm.
"Champipunship" will see 8 contestants use quick thinking and word play in an attempt to be crowned the undisputed "Champipun of the Word".
We'll be hearing about The National Galleries of Scotland's launch of its largest exhibition to date this summer with the opening of GENERATION. It's the centrepiece to a landmark celebration of 25 years of contemporary art in Scotland, in which the work of more than 100 artists will be shown at over 60 venues across the country.
And live music in studio from Edinburgh duo - THE JELLYMAN'S DAUGHTER who will be playing at the SOUTHERN FRIED FESTIVAL in Perth next month.
And we'll hear about the first major collection of contemporary Palestinian poetry - translated by twenty five of UK's best writers and poets. Sarah Irving one of the Editors of A bird is not a Stone will be joining Janice.
As it's Friday we'll have the latest comedy monologue on the theme... modern technology!
Last on
The Culture Studio's Facebook page is moving, here's Janice to tell you why.
The Jellyman's Daughter