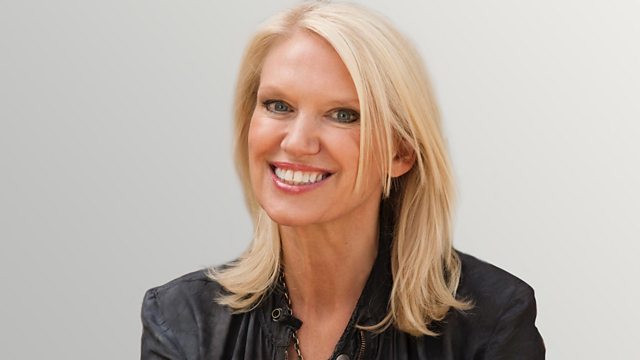 Shaun Evans, Forbidden Broadway and Gilbert & Sullivan.
Claudia interviews actor Shaun Evans about starring in two one-act plays "Miss Julie" and "Black Comedy" about to open at The Chichester Festival Theatre. Gerard Alessandrini the creator of "Forbidden Broadway" about the show which is on at The Menier Chocolate Factory until 16th August and features the parodies on "Book of Mormon" and "Into The Woods" as well as Radio 2's Elaine Paige. Ian Smith and Bernard Lockett from The Gilbert And Sullivan Opera Company about their tour and the forthcoming Festival. Film Critic Robbie Collin reviews this week's films "Cold In July", "Chef", "Walking On Sunshine" and the DVD "Non-Stop". Book Critic, Alex Heminsley reviews "The Miniaturist" by Jesse Burton, "10% Happier" by Dan Harris and "The Dud Avocado" by Elaine Dundy. Plus Anna Bailey catches up with Don Johnson about his latest movie "Cold In July".
Last on
Shaun Evans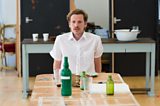 You will recognise Shaun Evans as the young Morse in "Endeavour" but he joins Claudia not just to talk about one play, but two as he is about to open at The Chichester Festival Theatre in two one-act plays "Miss Julie" and "Black Comedy".
Shaun Evans will star in Miss Julie/Black Comedy at The Chichester Festival Theatre which opens on Friday 4th July and runs until 9th August.
Photo: Manual Harlan
Gerard Alessandrini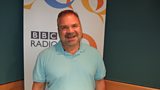 The original creator of the longest send up/Musical Revue in the world of Musical Theatre, Gerard Alessandrini talks to Claudia about "Forbidden Broadway".
Forbidden Broadway features the West End stars Anna Jane Casey, Sophie Louise Dann, Damian Humbley and Ben Lewis and runs until 16th August at The Menier Chocolate Factory.
Ian Smith And Bernard Lockett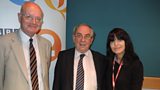 This year sees a dream come true, that one day the professional Gilbert and Sullivan Opera Company which has been restricted to producing three new productions a year, would have an opportunity of going out on tour. And that's just what they're doing at the moment! Ian Smith and Bernard Lockett talk to Claudia ahead of the G&S Festival in August.
The Gilbert And Sullivan Tour continues in Wolverhampton, Darlington, Stockport and Malvern before the Harrogate Festival which runs form the 2nd-26th August.
Robbie Collin with the Film Review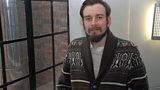 1. COLD IN JULY
Director: Jim Mickle
Starring: Michael C. Hall, Don Johnson, Sam Shepard
When a protective father meets a murderous ex-con, both need to deviate from the path they are on as they soon find themselves entangled in a downwards spiral of lies and violence while having to confront their own inner psyche.
"Cold In July" is out now– Rated 15

2.  CHEF
Director: Jon Favreau
Starring: Jon Favreau, Sofia Vergara, Scarlett Johansson, John Leguizano, Dustin Hoffman, Robert Downey Jr
A chef who loses his restaurant job starts up a food truck in an effort to reclaim his creative promise, while piecing back together his estranged family.
"Chef" is out now – Rated 15.
3. WALKING ON SUNSHINE
Director: Max Giwa, Dania Pasquini
Starring: Annabel Scholey, Hannah Arterton, Leona Lewis, Greg Wise, Katy Brand, Giulio Berruti, Giulio Corso
Set to the music of popular hit songs from the 1980s. A beautiful coastal village, present day Italy. After a whirlwind romance, Maddie is preparing to marry gorgeous Italian Raf, and has invited her sister Taylor to the wedding. Unbeknownst to Maddie, however, Raf is Taylor's ex-holiday flame, and the love of her life...
"Walking On Sunshine" is out now – Rated12a

4. NON STOP (DVD/BLURAY)
Director:  Jaume Collet-Serra
Starring:  Liam Neeson, Julianne Moore, Scoot McNairy.
An air marshal springs into action during a transatlantic flight after receiving a series of text messages that put his fellow passengers at risk unless the airline transfers $150 million into an off-shore account.

"Non Stop" is out on DVD & BluRay on Monday and Rated 15.
Alex Heminsley with the Book Review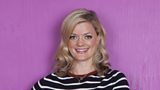 1  THE MINIATURIST – Jesse Burton (fiction)
On an autumn day in 1686, eighteen-year-old Nella Oortman knocks at the door of a grand house in the wealthiest quarter of Amsterdam. She has come from the country to begin a new life as the wife of illustrious merchant trader Johannes Brandt, but instead she is met by his sharp-tongued sister, Marin. Only later does Johannes appear and present her with an extraordinary wedding gift: a cabinet-sized replica of their home. It is to be furnished by an elusive miniaturist, whose tiny creations mirror their real-life counterparts in unexpected ways . . .
The Miniaturist by Jessie Burton is out on July 4th and published by Picador.

2  10% HAPPIER – Dan Harris (non-fiction)
10% HAPPIER is a spiritual book written for - and by - someone who would otherwise never read a spiritual book. It is both a deadly serious and seriously funny look at mindfulness and meditation as the next big public health revolution.
10% Happier by Dan Harris is out now and published by Yellow Kite
3  THE DUD AVOCADO – Elaine Dundy (classic pick)
THE DUD AVOCADO gained instant cult status on first publication and remains a timeless portrait of a woman hellbent on living. It is, as the GUARDIAN observes, 'one of the best novels about growing up fast'.
The Dud Avocado by Elaine Dundy published by Virago

Don Johnson - Cold in July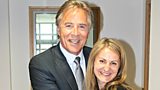 Don Johnson – Cold in July
It's been thirty years since Don Johnson graced our screens as Sonny Crockett in the TV cop show Miami Vice.
Since then his career has taken a few twists and turns but now he's making a comeback with a string of hit roles including Cameron Diaz's dad in The Other Women and Big Daddy in Quentin Tarantino's Oscar winning Django Unchained.
So what keeps Don going and why did he want to make his new film Cold In July?  We dispatched our reporter Anna Bailey to meet him.
Cold in July opens across UK cinemas this weekend.

Elizabeth Alker from Glastonbury
Elizabeth Alker gives us all the news from Worthy Farm, and Radio 2 is live from Glastonbury with Jo Whiley and Dermot O'Leary on Saturday and Sunday afternoon from 4pm.