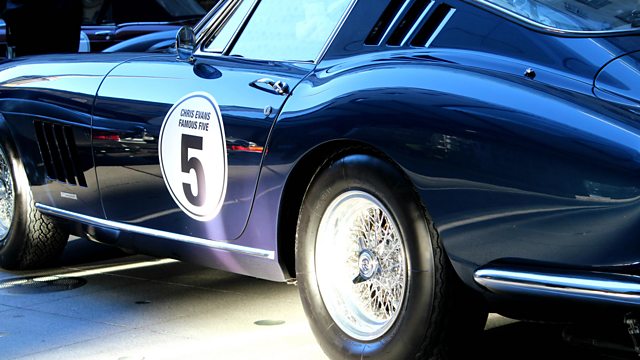 Dirty Dozen Cars
Chris and the team are joined by the lucky Children In Need bidders who set off from Radio 2 in the 'Dirty Dozen' - the Magnificent Seven Ferraris and the Famous Five movie cars.
There's also the usual great music, news headlines, a look at the papers, regular sports updates and a daily Pause for Thought.
Last on
Pauser for Thought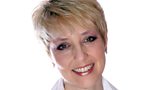 From Reverend Sharon Grenham-Toze, Anglican Priest and Prison Chaplain:
As you know I love climbing mountains, and last week I was on retreat in the Lake District with a group of prison chaplains. During the week we combined prayer and reflection with walking the fells. Away from the pressures of work it was a chance to focus again on what we're doing and why.
It was also a time of being pushed to the limit physically, and facing my fears. Because although I love mountains I'm not very good with heights - especially the sheer drop on one side whilst walking on loose stones variety!  So there I was clambering over Crinkle Crags (850 m - 2828 ft), whilst muttering under my breath 'you have got to be kidding me.' It seemed a completely mad and impossible undertaking - but I was crazy enough to carry on and I've lived to tell the tale!
We were supposed to relate our day's climbing to the spiritual realm, and it wasn't hard to do. Sometimes life seems to lead us along a seemingly impossible pathway, where we're pushed to the limit and would really rather give up and go home.  But we carry on and we're glad we did in the end.
There's another thought that struck me too –
Today when the needs of others seem to grow and grow, and our few quid or couple of hours for charity doesn't seem like much of an offering against all that need, of course we're tempted to mutter 'you have got to be kidding me.'
But there's a Benedictine blessing written by a nun called Sister Ruth Fox, which I think I'm going to make my life's motto. It ends like this: 'May God bless you with enough foolishness to believe that you really CAN make a difference in this world; so that you are able, with God's grace, to do what others claim cannot be done.'
So I'd like to echo that blessing and give thanks to God for those who are setting out today in the Dirty Dozen to make a difference.  Keep safe and thank you for your holy foolishness!
The Overall Most Popular Tracks
Most added tracks from this show