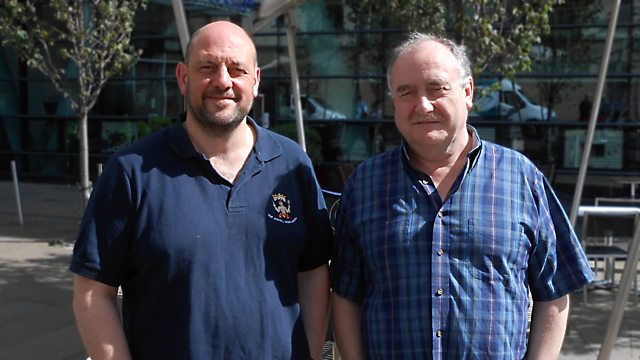 21/06/2014
Gary West is joined by Allan MacDonald to discuss The Bruce 700, his new composition marking the anniversary of the Battle of Bannockburn.
Last on
On today's show:
Title: Raasay
Artist: Dàimh
CD: Tuneship
Label: GIMCD003
Titles: Southhall, Colonel Maclean of Ardgour
Artist: Willie McCallum
BBC recording, April 2011
Titles: The Piper's Bonnet, The Caledonian Society of London, Mrs MacPherson of Inveran, Broadford Bay
Artist: Alasdair Henderson
BBC recording, July 2012
Titles: Shoshanna's Lullaby, Caberfeidh, Cronin's Reel, Mrs MacLeod of Raasay
Artist: The Victoria Police pipe band
CD: Masterblasters
Titles: I Am Proud to Play a Pipe (Dastirum gu seinnim pìob)
Artist: Allan MacDonald
CD: Dastirum
Label: Siubhal 2
Titles: Harlaw Brosnachadh
Artist: Allan MacDonald  (with Bonnie Rideout)
CD: Harlaw
Label: Tulloch Music 505
Titles: Mo Ghaol 's Gràdh 's m' Eudail thu, Brose and Butter, Cò nì mire ri Màiri?
Artist: Allan MacDonald (with Neil Johnstone)
CD: Pipes and Strings. Suite for Alan.
Label: Pipes and Strings PnS2011.
Titles: Bruce Gandy's Farewell to the Iron Horse, Pipe Major Sam Scott
Artist: Craig Muirhead
BBC recording, February 2011