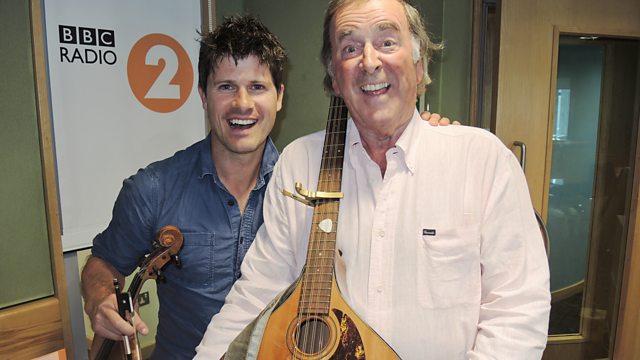 With Seth Lakeman and Judie Tzuke
Sir Terry Wogan presents his weekend show, easing you into your Sunday lunch with music and musings.
This week he's joined by Seth Lakeman. Seth is a successful folk musician and multi-instrumentalist, who was the Singer of the Year at the Radio 2 folk awards in 2007. This year he performed at the Royal Albert Hall as part of Radio 2's D-Day commemorations with the BBC Concert Orchestra. He joins Terry in his studio for a live performance.
Judie Tzuke is also on the programme this week. Best known for her enduring hit Stay With Me Till Dawn, she is gearing up for the release of brand new album Woman Overboard. Terry will hear two acoustic songs from Judie in his live studio.
Last on