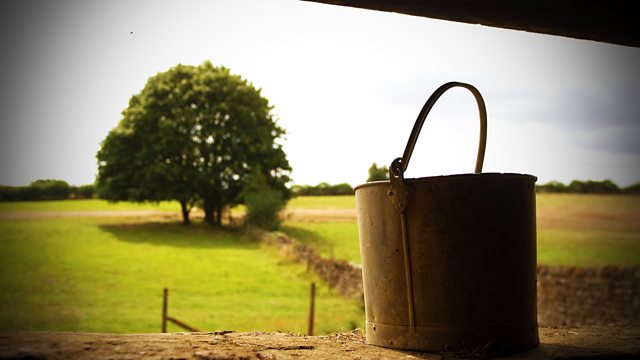 24/06/2014
Tony releases a trailer load of noisy weaners from Neil into the field. Tony hopes this happy vision is a sign of things to come. He wonders how they'll manage without Tom, though. Pat hopes Tom will be home soon, when his head is together and his debts are sorted.
Later, Tony needs Pat's help to chase after the unruly pigs. Tony ends up far too tired to go to the bonfire.
Lilian proudly shows Lynda her matinee jacket for Leonie's baby. Sceptical Lynda puts Lilian on the spot. She asks lots of questions about how she knitted it - what size needles did she use, etc. Lilian evasively changes the subject.
The bonfire party is well attended. Lynda has made "No to Route B!" and "Save the Am Vale Environment" placards.
With Ben's help, David has made a guy which clearly resembles Justin Elliot, although David insists it's sheer coincidence. Ruth's annoyed with David, who says it's simply a symbol of corporate greed. As the guy burns, Ruth wants David not to let things get so personal. But it might be too late, as they hear Lynda chanting "Down with Justin Elliot".
Last on