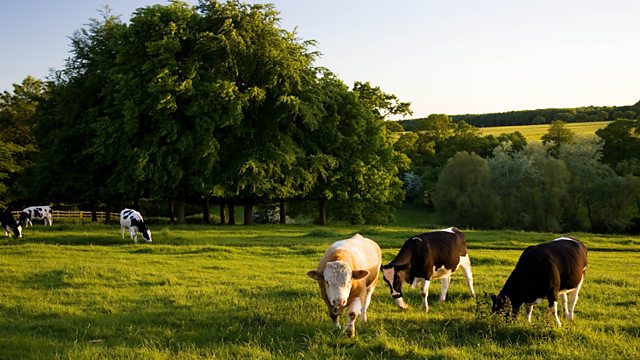 Cattle DNA Tests, Badger Culling, The Archers, Unclaimed Flood Money
With only four days until applications close, 80% of the Government's grant fund for restoring flooded farmland in England has yet to be claimed. Farmers say paperwork for the first phase of the scheme was too complicated. The Farming Minister George Eustice tells Anna Hill that he's halved the length of the application form and made the process much simpler.
DEFRA has defended the badger culling pilots in England against criticism of the changes it's making to monitoring methods.
Why newborn pedigree Aberdeen Angus calves will be DNA tested.
And continuing our exploration of the way farmers are portrayed in the media, we take a trip to Ambridge.
Presented by Anna Hill and produced by Sarah Swadling.
Last on
Eight things we've learned from 80 years of Farming Today