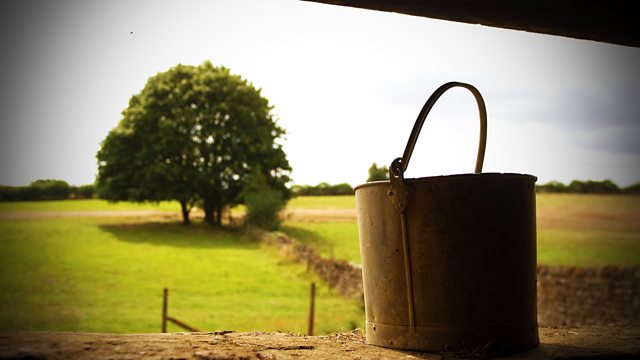 23/06/2014
Preparing for the bonfire party on Lakey Hill, David talks to Mike about Route B. He's deadly serious and both are appalled by Charlie's positive views.
Whatever happens, Ruth is not giving up the cows. She wonders whether they need a contingency plan, in case the worst does happen - perhaps a bridge for the cows. Ruth admits that Charlie had a point about the compensation they'd get. They could invest in new buildings and machinery.
Vicky and Bethany are going to Birmingham for a music class for Beth. It will be a regular thing. Vicky's making some good friends - other mums of kids with Down's syndrome.
David gets things ready for the barbecue. The bonfire will be huge. All they need now is a guy. David looks for his old tweed jacket.
Jennifer takes Peggy to her solicitor appointment, to sort out Jack's probate. Tired Peggy turns down Jenny's invitation to tea. Peggy is morose after the solicitors. It seems so final now - doors closing on the past and nothing to look forward to. Peggy wants to be alone to bury Ben's ashes in the garden.
Lilian and Jennifer visit Peggy to give Ben a send-off. Peggy secretly gives Lilian the matinee jacket she has knitted for her. Peggy tells Lilian not to worry about her - she's fine.
Last on