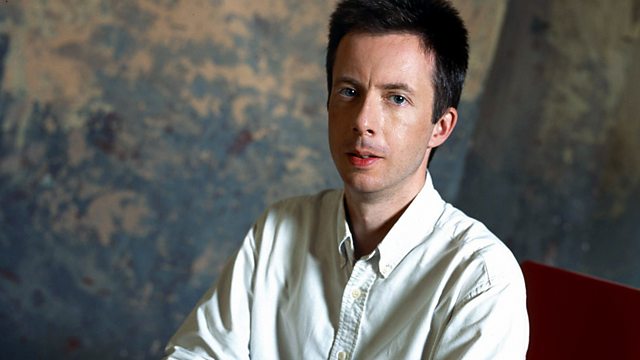 23/06/2014
The Triumphs of Oriana, written for Queen Elizabeth I, with the Mezzaluna Recorder Consort directed by Peter van Heyghen and Vox Luminis directed by Lionel Meunier, recorded at the Laus Polyphoniae Festival in Antwerp in August 2013. John Shea presents.
12:31 AM
Bateson, Thomas [1570-1630]
When Oriana walked
12:34 AM
Kirbye, George [1565-1634]
With Angel's Face
12:36 AM
Morley, Thomas [1557/8-1602]
Arise, awake
12:39 AM
Gibbons, Ellis [1573-1603]
Round About
12:42 AM
Johnson, Edward [1545-1602]
Come, blessed Bird
12:44 AM
Byrd, William [1543-1623]
Blessed is he that fears
12:47 AM
Byrd, William [1543-1623]
Fantasia a 5
12:52 AM
Byrd, William [1543-1623]
Pavan and Galliard a 6
12:56 AM
Carlton, Richard [1558-1638]
Calm was the air
12:59 AM
Norcombe, Daniel [1576-1655]
With Angel's Face
1:02 AM
Gibbons, Ellis [1573-1603]
Long live fair Oriana
1:05 AM
Marson, George [1573-1632]
The Nymphs
01:08 AM
Morley, Thomas [1557/8-1602]
Hard by a crystal fountain
1:11 AM
Farmer, John [c.1570-1601]
Fair Nymphs
1:14 AM
Byrd, William [1543-1623]
Susanna Fair
1:18 AM
Byrd, William [1543-1623]
Lullaby
1:22 AM
Weelkes, Thomas [1576-1623]
As Vesta was from Latmos Hill Descending
1:26 AM
Hilton,John [1560-1608]
Fair Oriana
1:29 AM
Lisley,John (fl.1601)
Fair Cytherea
1:32 AM
Cobbold, William [1560-1639]
With Wreathes
1:34 AM
Nicholson, Richard [fl1595-1639]
Sing Shepherds All
1:41 AM
Wilbye, John[1574-1638]
The Lady Oriana
Mezzaluna Recorder Consort, director Peter van Heyghen
Vox Luminis, director Lionel Meunier
1:44 AM
Britten, Benjamin (1913-1976)
Symphonic Suite from the Opera 'Gloriana'
Peter Pears (tenor), SWF Symphony Orchestra, Benjamin Britten (conductor) [recorded on 1st December 1956] [MONO]
2:10 AM
Purcell, Henry (1659-1695)
The Duke of Gloucester's trumpet suite
Crispian Steele-Perkins (trumpet), The King's Consort, Robert King (director)
2:21 AM
Forqueray, Antoine ['le père'] (1671-1745)
Two keyboard pieces - 1. La Du Vaucel; 2. La Angrave
Ensemble 1700
2:31 AM
Grieg, Edvard (1843-1907)
Piano Concerto in A minor, Op 16
Boris Berezovsky (piano), Oslo Philharmonic, Jukka-Pekka Saraste (conductor)
2:59 AM
Handel, Georg Frideric (1685-1759)
Cantata Delirio amoroso [Love's Delirium]: 'Da quel giorno fatale' (HWV.99)
Monique Zanetti (soprano), Musica Alta Ripa
3:32 AM
Debussy, Claude [1862-1918]
Golliwog's Cake-walk from Children's Corner Suite (1906-8)
Donna Coleman (piano)
3:35 AM
Delius, Frederick (1862-1934)
Intermezzo [from 'Fennimore and Gerda']
Symphony Nova Scotia, Georg Tintner (conductor)
3:41 AM
Saint-Saëns, Camille (1835-1921)
Danse macabre (Op.40)
Norwegian Radio Orchestra, Kjell Seim (conductor)
3:52 AM
Strauss, Johann Jr (1825-1899) arranged by Schoenberg, Arnold (1874-1951)
Kaiser-Walzer (Op.437) (1888) arr. Schoenberg (1925) for chamber ensemble
Canadian Chamber Ensemble, Raffi Armenian (conductor)
3:59 AM
Gesualdo Da Venosa (1561?-1613)
Miserere
Camerata Silesia, Anna Szostak (conductor)
4:00 AM
Stravinsky, Igor (1882-1971)
Rag-time for 11 instruments
Canadian Chamber Ensemble, Raffi Armenian (conductor)
4:05 AM
Vivaldi, Antonio (1678-1741)
Concerto in F major (RV.442) for treble recorder
Michael Schneider (recorder), Camerata Köln
4:14 AM
Svendsen, Johann (1840-1911)
Festival Polonaise - for orchestra (Op.12)
Bergen Philharmonic Orchestra, Philippe Jordan (conductor)
4:23 AM
Bach, Johann Sebastian [1685-1750]
Fugue for lute (BWV.1000) in G minor
Konrad Junghänel (lute)
4:31 AM
Flecha, Mateo (c. 1481-1553)
Ande, pues from the Ensalada La Bomba [from Las Ensaladas de Mateo Flecha, Prague, 1581]
La Capella Reial de Catalunya
4:34 AM
Schubert, Franz (1797-1828)
Overture in D major (D.556)
Saarbrücken Radio Symphony Orchestra, Marcello Viotti (conductor)
4:42 AM
Mozart, Wolfgang Amadeus (1756-1791)
Andante for flute and orchestra in C major (K.315)
Anita Szabo (flute), Hungarian National Philharmonic Orchestra, Zoltán Kocsis (conductor)
5:00 AM
Milhaud, Darius (1892-1974)
3 Psaumes de David (Op.339)
Elmer Iseler Singers, Elmer Iseler (conductor)
5:09 AM
Pergolesi, Giovanni Battista (1710-1736)
Concerto for violin, strings and continuo in B flat
Andrea Keller (violin), Concerto Köln
5:23 AM
Weber, Carl Maria von (1786-1826)
Symphony No.1 in C major (Op.19)
Norwegian Radio Orchestra, Ari Rasilainen (conductor)
5:47 AM
Beethoven, Ludwig van (1770 -1827)
Sonata for piano no. 7 (Op.10 No.3) in D major
Ingrid Fliter (piano)
6:09 AM
Brahms, Johannes (1833-1897)
Variations on a theme by Haydn (Op.56a)
Berlin Philharmonic, Simon Rattle (conductor).
Last on