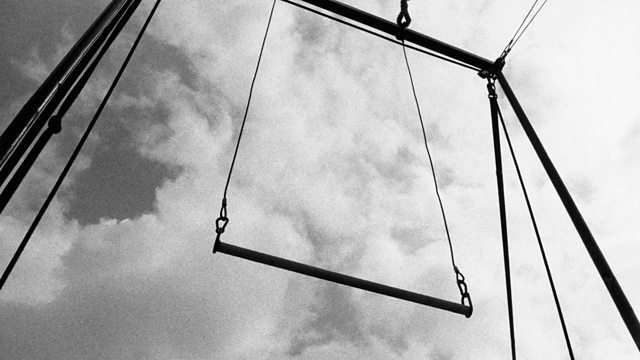 Sky Boy
Listen in pop-out player
This Between the Ears is a flight simulation in sound that takes off with trapeze artist, Matt Costain. A portrait of life divided between reality and wild fantasy, which soars through the subconscious; to dreamlike spaces where anything is possible.
Dreams may represent that which is beyond our physical limitations. In our subconscious mind, we can be anybody and do anything. We feel undefeatable and nobody can tell us what we cannot do and accomplish.
In reality, we do not have the ability to fly. Or do we?
"I suppose it's the flip side of being real, it's about flying in the face of reality and saying ha! See? See what I can do? See what we can do? See what can be done? Not just physically here, but as metaphor, as life statement as joie de vivre, as life."
With contributions from Adi Andrei, Hitomi Sakamoto, Evelyn Quek and Matt Costain.
Produced by Hana Walker-Brown
A Falling Tree production for BBC Radio 3.
Last on