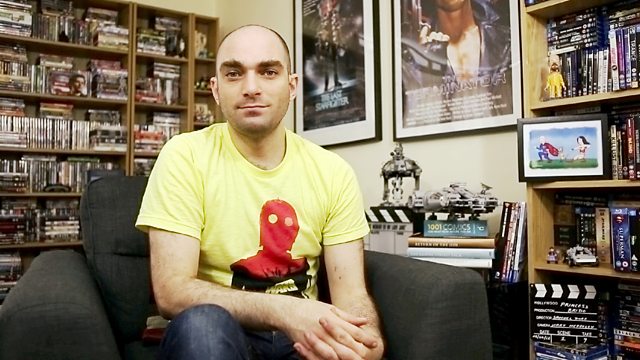 This episode looks at three very different deaf people who are passionate about what they believe in. Teenager Molly Watt has Usher syndrome, and wants to raise awareness of the condition and help others who have it. She does this through her own trust, and by giving talks around the world. Deaf movie geek Sam Dore loves films, but hates not being able to access subtitles across all platforms - what are streaming services going to do about it? And in a new Talking Hands series of interviews, Terry Ruane tells John Hay about his work in the theatre and raising on-stage interpreting standards.
Last on
Access to online streaming services for deaf people
See Hear contacted various online content providers to find out what current subtitling options they provided across their UK online services on tablet, smartphone and PC and what their future plans were for subtitling for the UK audience.
Here are their responses:
4oD:
"Subtitles are currently available for 4oD on Channel4.com but not yet available on tablets or mobile devices. We regularly consult with the DAC (Digital Accessibility Centre) to ensure our services are as accessible to as wide an audience as possible and subtitling for tablets and mobiles are on our development roadmap."
Further information:
According to ATVOD, Channel 4 is one of only few broadcasters to provide access services on its catch up service via PC/Channel4.com

Channel 4 is committed to extending its access services to mobile devices and are members of an ATVOD working group that is currently looking at the individual technical issues each platform presents to enable the provision of access services
Demand Five:
"We currently have an English subtitle service on the following digital platforms:
C5.com (PC), iOS devices, Windows 8, Windows 8 mobile.
Other platforms are in development, as is Audio description for some platforms. At present though we only offer subtitles on the above."
ITV player:
"We currently have accessibility options available on desktops and are in the process of exploring possibilities to roll out these services to further devices."
Netflix:
"Subtitles are available on the vast majority of the most watched titles on Netflix in the UK and that we are working to further expand availability."
iTunes:
See Hear contacted iTunes and were told, that since iTunes is a store, they're not responsible for providing subtitles on their content. However, iTunes sent us a website link to find out more about accessing subtitles on their devices.  A full explanation for turning on subtitles on your apple device can be found within iTunes.
Flixster/Ultraviolet:
"What Ultraviolet does is hold the rights to your movies. When you redeem a code, the code is placed in your Ultraviolet account. Ultraviolet holds those rights and also any member info such as parental controls and information to allow members access to those rights."
Is there any legislation regarding the provision of online subtitling in the UK?
We asked Ofcom and they referred us to ATVOD who gave us the following response:
Ofcom has statutory duties to promote accessibility in relation to broadcast by television channels, which we take very seriously. In addition to requiring some 70 channels to meet statutory targets for subtitling, signing and audio description, we are also working with broadcasters to improve the quality of live subtitling. 
The Authority of Television On Demand (ATVOD), a co-regulator of Ofcom, is responsible for the regulation of video-on-demand (VOD) services in the UK. As such it is a duty of ATVOD to "encourage [video on-demand] Service Providers to ensure that their services are progressively made more accessible to people with disabilities affecting their sight or hearing or both", as set out by the European legislation (the European Audio Visual Media Service Directive).
ATVOD is fulfilling this duty in a number of ways as is detailed here in its 2014-2016 Access Service plan and its annual reports on the Provision of VOD Access Services.
iPlayer
iPlayer is not under ATVOD's regulation, but instead its content must observe the standards set out in the BBC's Editorial Guidelines. The BBC has set out its Access requirements for iPlayer in the BBC Future Media Standards and Guidelines.
Credits
| Role | Contributor |
| --- | --- |
| Presenter | John Hay |
| Interviewed Guest | Terry Ruane |
| Series Producer | William Mager |
| Executive Producer | Roger Farrant |