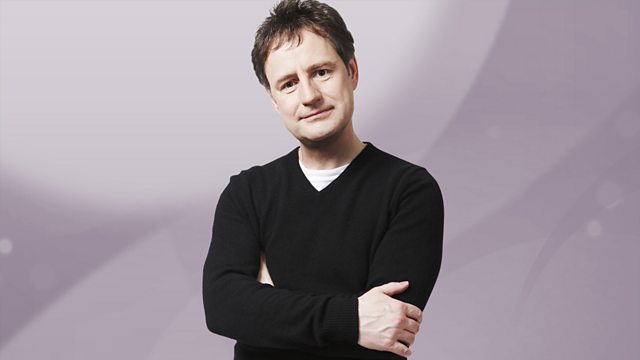 Richard Allinson sits in with Ed Sheeran, Kirstie Allsopp, Jonathan Yeo
Richard chats to Ed Sheeran, Kirstie Allsopp and Jonathan Yeo, the artist famed for his portraits of Tony Blair and Prince Philip, as part of Radio 2's Colour On The Radio week.
Last on
Pause for Thought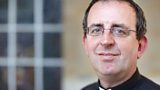 From Rev Richard Coles, cleric and broadcaster:
We've had Steve the painter round all week at my Vicarage for the quinquennial makeover. Every five years the exterior woodwork gets repainted, normally an uncontroversial matter of white gloss approved by the Parsonages Board, but this year we've boldly courted controversy by having the font door done differently. It's black.
Actually, not quite black, more a sort of bluey dark grey gunmetal, but it definitely blackish, like our neighbours' front doors at this the heritage end of Finedon. Here, round the Church and the Hall, all gingerbread stone and gravel drives, 'sort of bluey dark grey gunmetal' is very definitely the new black.
I don't think of myself as much bothered by fashion, and I couldn't tell taupe from teal or babouche from bone; but I suppose I must be a bit or I wouldn't feel, however faintly, a sense of relief that the Vicarage front door is not letting the side down.
On the other side of the parish, up the Artlenock Rd, more controversial paint choices may be found. One of the residents there paints and repaints his house in the most eye-searing colours imaginable. It's known locally as the Balamory House – (in honour of the children's tv series), done out in shades as clashing as Cameroon's home strip - at the moment it has livid pink walls with lime green woodwork, and is the only man made object in the parish visible from space. At night. Through heavy cloud.
At first I used to wince whenever I drove past, its garishness offending my Vicarish sense of propriety.
But then I remembered what God chose as the sign of his enduring and faithful love for humanity: a rainbow. Not a harmonious palette of complimentary shades, approved by English Heritage, but the entire spectrum – red - orange - yellow - green - blue - indigo - violet – like jockeys' silks at the Royal Ascot, or Henri Matisse on a brilliant day. Not a show of discrimination and good taste, but a kaleidoscope of everything, the delight of the nations, and the glory of God.