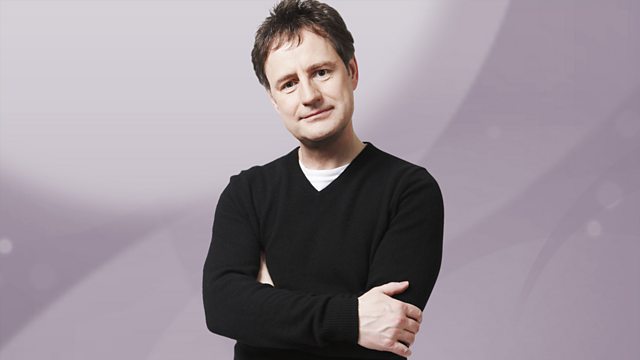 Richard Allinson sits in
Richard Allinson sits in with a fully interactive show.
Last on
For Colour on the Radio, Pause For Thought considers Rembrandt's famous painting.
Pause for Thought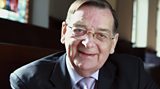 From Leslie Griffiths, Methodist Minister
I'm a preacher – my job is to paint pictures with words so that people can see, really see, what I'm trying to say. One of my favourite Bible stories is the one about the lad who took his father's money, left home, had a whale of a time, spent everything before, broke and broken-hearted, he pined for home. But how would he be received? Surely he'd be in for a tough time. But no. Far from it. The old man had longed for the day when his boy would come home. There he was, looking out for him and, when he saw him, he dashed out to meet him, threw his arms around him, welcomed him home.
I thought I knew how to tell this tale. Then, one day, I saw how an artist painted it. I knew at once that my efforts had only scratched the surface. Rembrandt's picture shows the tender-hearted father with his boy kneeling in front of him. His arms are stretched over the boy's shoulders. It is so poignant, so moving. The artist's use of light brings up details on the faces and in the posture of the main characters. I first saw this picture in a glossy format in a book. It wowed me. Then someone gave me a fancy reproduction which is now framed and in the hallway of my house. But when I saw the real thing, hanging in a gallery in St Petersburg, I found myself reduced to tears. Could I love my sons that much? Could I ever be that generous? Why doesn't everyone want that love to be the very rock on which we build our world?
They say a picture's worth a thousand words. One glance at Rembrandt's picture of the return of the Prodigal and you know just how true that is.
Today's Most Popular Tracks
Most added tracks from this show