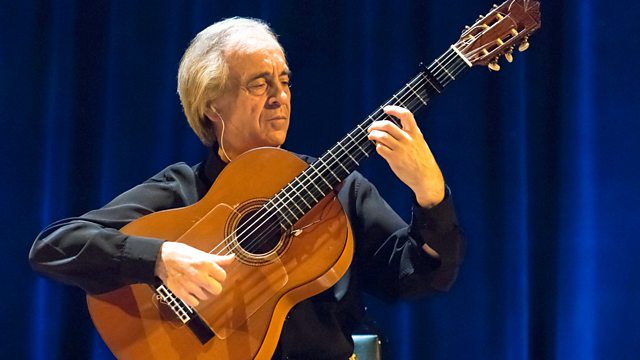 Paco Pena - The Spirit of Flamenco
Paco Peña is one of the world's greatest flamenco guitarists and the first musician to be made a professor of flamenco. In "The Spirit of Flamenco" Paco goes on a personal journey to explore how the religion and music of southern Spain have come together to create one of the most infectious sounds of world music. He'll delve into the spiritual side of flamenco and explore how faith impacts on this vibrant musical style and how they inspired his great Flamenco Mass which has been performed in his home city of Cordoba at the famous Mezquita-Catedral - the mosque turned church with its distinctive red and white Islamic arches. He'll feature the gypsy communities in Andalucía that gave birth to flamenco, which for them is as much a way of life as a musical style and he'll about "duende" - the soul of flamenco. He'll discover what it takes to make the best flamenco guitar, try his hand in the workshop and give an impromptu master class on the techniques of flamenco guitar.
Producer: Phil Pegum.