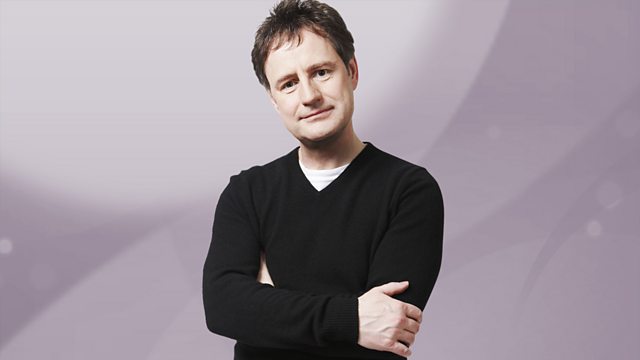 Richard Allinson sits in, as we kick off Colour on the Radio!
To celebrate Radio 2's 'Colour on the Radio' week, Richard Allinson talks to the Co-Curators of the newly launched 'Making Colour' exhibition in London's National Gallery. Ashok Roy, Director of Collections, and Caroline Campbell, Curator of Italian Paintings before 1500, tell Richard about the history of making colour. From pig bladders to oil tubes, we find out how our best loved artists overcame technical challenges to create the magnificent masterpieces we still marvel at today!
Last on
Pause for Thought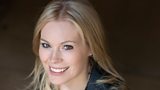 From Vicky Beeching Theologian, Writer and Broadcaster:
My 4 year-old niece Hannah would love the fact that this week Radio 2 is all about art. She, like most little kids, loves expressing herself through drawing and painting and sees not just paper but the whole world around her as her canvas. Last year my sister Jo, Hannah's mum, was selling her car. Jo did a fantastic job of cleaning it, inside and out, until it sparkled. On one last car journey before the new owners arrived to pick it up, Hannah took a pen and wrote her name in huge letters across the suede interior door panel. When my sister lifted her out of the car, to her horror she saw the writing! The best part was that the mischievous Hannah denied it was her – even though she'd written her own name!
We all have an inner desire to make our mark. People of all ages got a chance to do this a couple of years ago at Tate Modern. A Japanese artist built a completely white room there and she invited guests to take a sheet of coloured stickers and walk through the room placing them anywhere they wanted. By the time hundreds of people had visited, the formerly white room was anything but – there was barely a blank space left; it had become an explosion of colour.
The book of Genesis says that when God created the world he started with a blank slate - a dark, empty canvas. God spoke and light exploded, colour filled the sky. At the sound of his voice creatures came to life; birds, beasts, people. Christians believe that human beings are made to mirror and reflect God's image, so if he's a Creator, we are mini-creators. Like him, we're made to speak into the darkness of the world around us and create light, life and colour.  As 4 year old Hannah demonstrated, the desire to leave our signature on the world around us begins very young!  I hope she never forgets to leave her mark – but maybe not in cars…