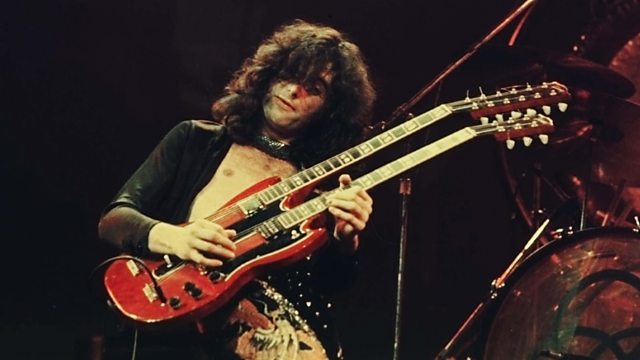 Celebration Day
Johnnie Walker celebrates the decade of Immigrant Song, Black Dog and Rock and Roll.
This week he's joined by Jimmy Page, one of the UK's greatest guitarists and the leader of Led Zeppelin. One of the most influential players of all time, he career began as a session musician before forming Led Zeppelin who would go on to become one of the world's biggest bands in the seventies.
Their first release of the decade, Led Zeppelin III receives a re-master with brand new material this year, and Jimmy catches up with Johnnie about the process of looking back at the songs from the 1970 album and what the decade meant to him.
Also on the show, Johnnie will revisit a moment from the decade courtesy of the BBC archive and another classic seven-inch single will be added into Johnnie's Jukebox.
Last on
Johnnie's Jukebox: Neil Diamond - Sweet Caroline
Johnnie Walker curates his own personal jukebox, filled with classic seventies seven inches.
This week he's adding "Sweet Caroline" by Neil Diamond, released in 1971.