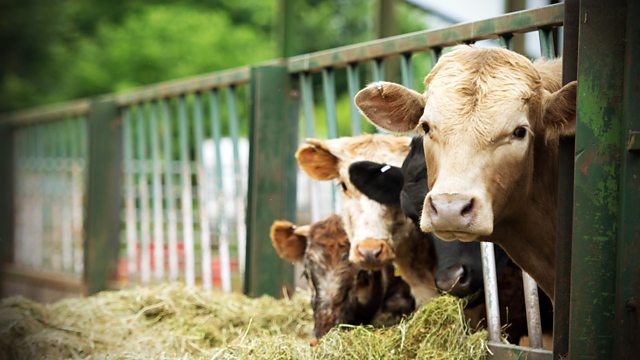 18/06/2014
Brian gives Adam the lowdown on Justin's plans, which involve 50 acres of prime Ambridge land being covered with solar panels. Jennifer's up in arms. Will is also unhappy about Charlie's proposal to push up shoot numbers. People like Charlie and Justin don't view the land in the same way that they do. Adam wants to stay out of controversy and concentrate on retaining their contract with the estate, despite Charlie's doubts about Debbie's long-distance management.
Jill invites Lilian and Matt to the 'pagan' Midsummer Eve bonfire.
A little like Dan, Elizabeth will be 'roughing it' with her festival trip.
Lilian's a bit coy when Jill mentions her knitting for the baby. Lilian bluffs that she's a keen knitter but admits to suspicious Matt that she has subcontracted the work to Peggy.
Brian loses out on lunch at the golf club when he gets his tee-off time wrong. Matt offers him an old Mars bar.
Peggy's disappointed when Lilian has to get back to the office after their catch up. Peggy's cat Ben is unwell, so she calls Alistair. Alistair breaks the news that Ben has had a brain haemorrhage and needs to be put to sleep.
Peggy sits with Ben as Alistair gives the injection. Peggy controls her emotions as she talks to Bill. They'll have to be strong for each other.
Jill visits Peggy to offer support. In a sudden moment of uncontrollable anguish, Peggy sobs. She knows she should be more grateful, but since Jack passed away, she feels so lonely.
Last on