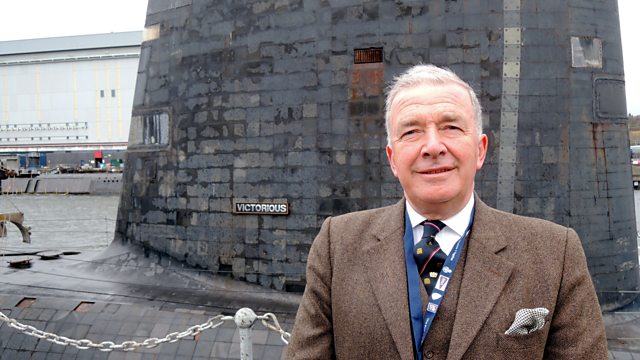 Sky, Surf and Undersea
Listen in pop-out player
Lord West tells the story of how the Royal Navy lost its aircraft carriers but gained the United Kingdom's nuclear deterrent.
The 1960s were a time of intense inter-service rivalry. The RAF and the Royal Navy exchanged blows in the corridors of Whitehall - and by the end of the decade the Royal Navy had lost its replacement aircraft carriers but been given responsibility for the future of the United Kingdom's nuclear deterrent.
Onboard one of the Navy's Trident submarines, Lord West hears how the coming of nuclear propulsion and nuclear power changed the shape of the Navy. And on his first visit to Faslane Peace Camp, he hears of the major impact the coming of nuclear technology had on Scottish public life.
Producer: Giles Edwards.
Last on