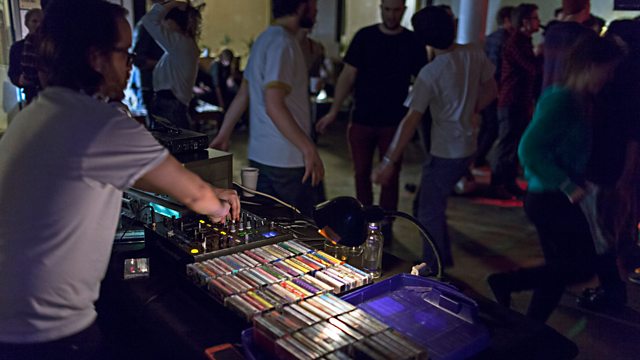 Ata Kak and the Crate Diggers
It's 2002. On a makeshift stall in Cape Coast, Ghana, Brian Shimkovitz, a young American ethnomusicologist, buys a cassette tape. The bright yellow cover features a picture of the artist clutching a microphone and sporting a denim jacket, black cap worn backwards and dark sunglasses. He's called Ata Kak.
The tape is packed away and forgotten, re-discovered a few years later in New York.
It's the start of an obsession.
Brian is one of a handful of bloggers, DJs and record label bosses who are digging up musical gems from across Africa, previously unheard in the West and giving them a new lease of life. They're the crate diggers; enthusiasts of new sounds and exotic rhythms found in piles of dusty LPs lying forgotten across the African continent and beyond. Brian Shimkovitz started a blog called Awesome Tapes From Africa. Inspired by his fellow American and European crate diggers, it's now a fledgling record label.
Mark Coles follows Brian as he searches for Ata Kak, a hunt that takes him around the world at great personal expense. Who is the man behind this bizarre blend of excited shrieks, raps and 90's beats who, unknowingly, now has a fanbase of cool kids, online music geeks and world music devotees?
Mark meets Andy Morgan, music writer and former manager of world music superstars Tinariwen and Miles Cleret from Soundway Records. Plus he talks to Ebo Taylor, a Ghanaian highlife legend, now 78 years old and pursuing an international career after appearing on Soundway's first compilation. In a financially compromised music industry, what can Brian hope to offer an obscure Ghanaian rapper?
But first, he just has to find him....
Produced by Rebecca Maxted and Eva Krysiak
A Wise Buddah Production for BBC Radio 4.