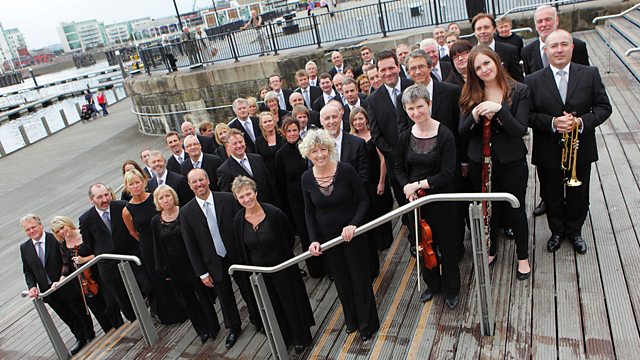 BBC NOW - Dvorak, Bruch, Brahms
Live from The Grand Theatre, Swansea
Presented by Nicola Heywood Thomas
The BBC National Orchestra of Wales, conducted by Cornelius Meister, plays Bruch's Violin Concerto, with Jennifer Pike, and Brahms's Second Symphony.
Dvorak: Carnival Overture
Bruch: Violin Concerto No.1 in G minor
8.10 Nicola Heywood Thomas talks to soloist Jennifer Pike about her career since leaving Radio 3's New Generation Artist scheme, and listens to her recent recordings.
8.35
Brahms: Symphony No.2 in D major
Jennifer Pike (violin)
BBC National Orchestra of Wales
Cornelius Meister (conductor)
The final concert from the BBC National Orchestra of Wales's Swansea season. The exciting young German conductor Cornelius Meister makes his debut with the orchestra in two great celebratory works: the irresistible high-spirits of Dvorak's Carnival Overture and the spring-like fresheness and joyous mood of Brahms's Second Symphony, one of the most popuar of all Romantic symphonies. Bruch's concerto is a true jewel of Romantic violin music, played by Jennifer Pike, winner of BBC Young Musician 2002 and a past Radio 3 New Generation Artist.
Last on
Stephen Johnson explores Brahms' Second Symphony, with a performance by the BBC NOW.