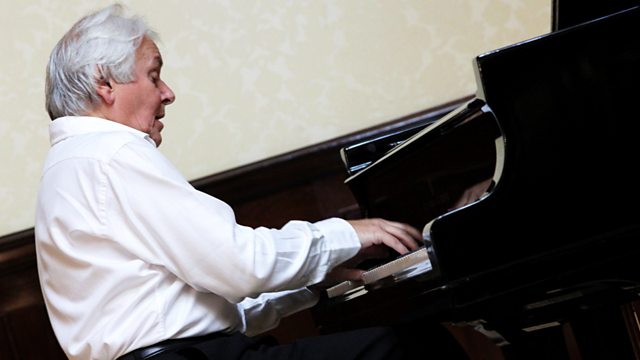 Aldeburgh Festival 2014 - Christian Blackshaw
Live from Snape Maltings as part of the Aldeburgh Festival
Presented by Tom McKinney
Pianist Christian Blackshaw plays sonatas by Beethoven, Schubert and Mozart.
Mozart: Sonata in F K533/494
Beethoven: Sonata in E Op.109
Interval - Looking ahead to some of the highlights of this year's Aldeburgh Festival.
Schubert: Sonata in C minor D958
Three musical revolutionaries epitomised in some of their greatest piano works: Mozart's exquisite introspection and harmonic daring; Beethoven, mercurial, fluid, fleet-footed; and Schubert's imposing, impassioned defiance, the first of his titanic triptych of late works for the instrument.
The poise, clarity and character of Christian Blackshaw's playing - revelling in inner detail, illuminating and strengthening the musical architecture - ensures fresh insights into these most radical of landmarks in the piano repertoire.
Last on
Harriet Smith recommends recordings of the composer's late C minor Sonata, D.958

David Owen Norris and pianist Ashley Wass consider how Mozart improvised at the piano.