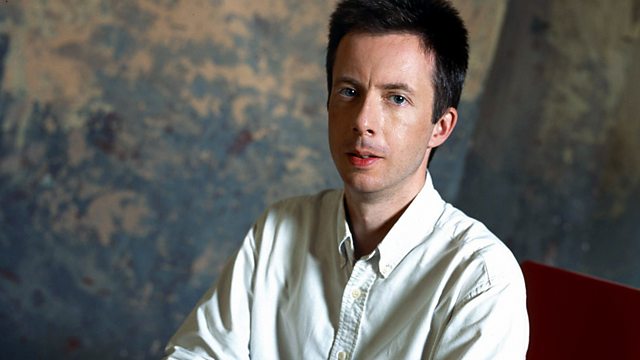 17/06/2014
The Concertgebouw Orchestra from the archives. Riccardo Chailly conducts Hindemith's Metamorphoses after Themes by Weber, and George Solti conducts Shostakovich's 1st Symphony. John Shea presents.
12:31 AM
Hindemith, Paul [1895-1963]
Symphonic Metamorphosis of Themes by Carl Maria von Weber
Royal Concertgebouw Orchestra, Riccardo Chailly (conductor)
12:53 AM
Shostakovich, Dmitri [1906-1975]
Symphony No. 1 in F minor Op.10
Royal Concertgebouw Orchestra, Sir Georg Solti (conductor)
1:22 AM
Beethoven, Ludwig van (1770-1827)
Trio for piano and strings (Op. 1'1) in E flat major
Grieg Trio (Norway): Sølve Sigerland (violin), Ellen Margrethe Flesjø (cello); Vebørn Anvik (piano)
1:53 AM
Dvorák, Antonín (1841-1904)
Symphony No. 8 in G major (Op.88)
Norwegian Radio Orchestra, Berhard Gueller (conductor)
2:31 AM
Kilar, Wojciech (1932-2013)
Chorale Prelude (1988)
Polish Radio Symphony Orchestra, Wojciech Rajski (conductor)
2:49 AM
Beethoven, Ludwig van (1770-1827)
Symphony No.7 in A major (Op.92)
Norwegian Radio Orchestra, Giordano Bellincampi (conductor)
3:26 AM
Szymanowski, Karol (1882-1937)
Variations on a Polish Folk theme in B minor (Op.10)
Jerzy Godziszewski (piano)
3:46 AM
Trad. Hungarian
18th Century Dances
Csaba Nagy (solo recorder), Camerata Hungarica, László Czidra (conductor)
3:52 AM
Spohr, Louis (1784-1859)
Fantasia in C minor (Op.53)
Mojca Zlobko (harp)
4:01 AM
Moniuszko, Stanislaw (1819-1872)
Overture to Halka (Original version)
Polish Radio Symphony Orchestra, Lukasz Borowicz (conductor)
4:10 AM
Schubert, Franz (1797-1828)
Eight Ländler (German dances) (from D.790)
Leif Ove Andsnes piano
4:18 AM
Moszkowski, Moritz (1854-1924)
Guitarre
Jan-Erik Gustafsson (cello), Heini Kärkkäinen (piano)
4:22 AM
Telemann, Georg Philipp (1681-1767)
Concerto for trumpet and orchestra in D major
Friedemann Immer (trumpet), Musica Antiqua Köln, Reinhard Goebel (director)
4:31 AM
Sibelius, Jean (1865-1957)
Suite Champêtre (Op.98b)
Danish Radio Concert Orchestra, Hannu Koivula (conductor)
4:38 AM
Wassenaer, Unico Wilhelm van (1692-1766)
Concerto No.5 in F minor (from Sei Concerti Armonici 1740)
Combattimento Consort Amsterdam, Jan Willem de Vriend (conductor)
4:49 AM
Debussy, Claude (1862-1918)
La plus que lente
Roger Woodward (piano)
4:54 AM
Delius, Frederick (1862-1934) ed. Eric Fenby
La Calinda - concert version for orchestra from 'Koanga'
BBC Concert Orchestra, Stephen Cleobury (conductor)
4:58 AM
Bree, Johannes Bernardus van (1801-1857)
Allegro for 4 string quartets in D minor
Viotta Ensemble, Viktor Liberman (conductor)
5:10 AM
Grainger, Percy (1882-1961)
Danish Folk-Music Suite
Claire Clements (piano), Melbourne Symphony Orchestra, Geoffrey Simon (conductor)
5:29 AM
Haydn, Joseph (1732-1809)
Quartet for Strings (Op.74'3) in G minor "Rider"
Ebene Quartet (string quartet)
5:51 AM
Strauss, Richard (1864-1949) arr anon
Rosenkavalier - suite arr. anon
Sydney Symphony Orchestra, Stuart Challender (conductor)
6:15 AM
Dvorák, Antonín (1841-1904)
Scherzo Capriccioso (Op.66)
Orchestre du Conservatoire de Musique du Quebec, Raffi Armenian (conductor).
Last on