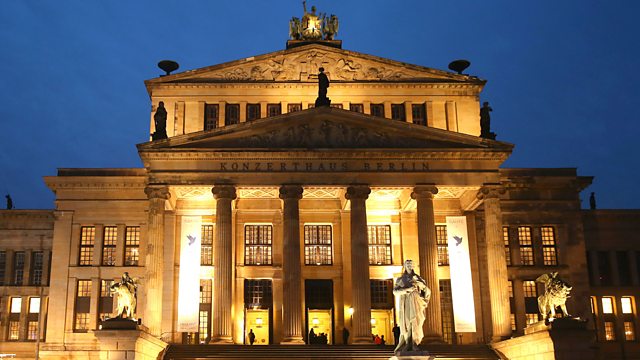 Akademie fur Alte Musik, Berlin
Live from the Konzerthaus, Berlin
The Akademie für Alte Musik Berlin and the RIAS Chamber Choir with a reconstruction of a charity concert organised by Carl Philipp Emanuel Bach in 1786 to raise funds for an almshouse in Hamburg.
Carl Philipp Emanuel Bach: Overture to the Credo of Bach's Mass in B minor
Johann Sebastian Bach: Credo from the Mass in B minor, BWV 232
Georg Friedrich Händel: Aria "Ich weiß, dass mein Erlöser lebt" and chorus "Alleluia" from Der Messias
Interval
Carl Philipp Emanuel Bach: Sinfonia in G major, Wq 183/4
Magnificat in D major, Wq 215
Heilig, heilig ist Gott, Wq 217.
Last on
How Bach the devout Lutheran set about producing a mass in the Catholic tradition.