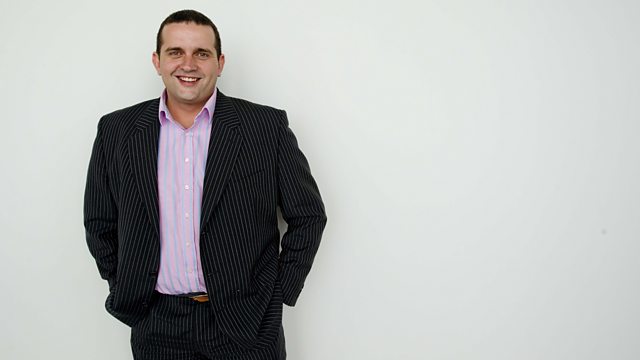 11/06/2014
Ceòl, spòrs agus fealla-dhà air ur slighe dhachaigh còmhla ri Derek Moireach.
A-nochd, bidh Derek a' cur na prosbaig air dè thachair ann am Farpais Cupa na Cruinne ann an 2010.
Ma tha cuimhneachain agaibhse mun fharpais-sa a ghabh àite ann an Afraga a Deas, no fiù 's cuimhneachain mu chuid de na h-òrain a bha rin cluinntinn ann an 2010, nach fhàg sibh teachdaireachd air ar duilleag Facebook, no cuiribh post-dealain gu pluto@bbc.co.uk no fònaibh an asgaidh gu 08000 967050
Entertainment and the latest news to see you home with Derek Murray. Tonight, Derek looks at some notable events from the 2010 World Cup which was held in South Africa. As a musical backdrop to the competition, he also plays some outstanding tracks from that time. Do you have any memories of the World Cup in South Africa? Are there songs from 2010 which you remember fondly? If so, please get in touch via our Facebook page, e-mail us at : pluto@bbc.co.uk or contact us on the freephone: 08000 967050.
Last on