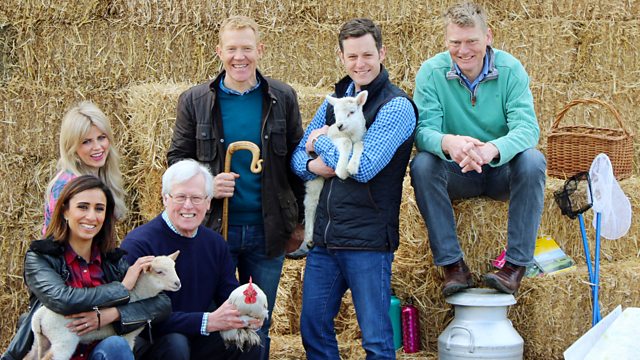 Buckinghamshire
Countryfile is in Buckinghamshire where Matt Baker visits Waddesdon Manor and discovers the Rothschilds, a family that shaped the landscape of the entire county. He explores the legacy left behind by Charles Rothschild, founder of the Wildlife Trust, and he gets his hands dirty on the estate's farm, where cutting-edge environmental experiments are taking place to inform the government's HLS schemes.
Ellie Harrison is in Wendover Woods discovering creatures great and small: from tiny, rare Bechstein bats to a monstrous, mythical beast, rarely seen in the wild, but loved by children everywhere! John Craven is finding out about the much-prized and now incredibly rare box wood, which changed the face of printing as we know it.
Britain's new high-speed train, HS2, is now on its final approach, and Tom Heap asks the developers of the new line whether they can live up to their environmental promise of no loss to biodiversity. He also meets people from Buckinghamshire and beyond who believe it is bound to have a negative impact on our countryside.
Adam Henson visits HM the Queen's Balmoral estate in Scotland on a mission to find a replacement for Eric, his highland bull.
Last on
The Waddesdon Estate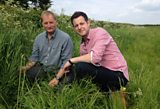 Matt Baker visits Waddesdon Manor and Estate to find out about one of Buckinghamshire's most famous families, the Rothschilds. Probably more known for banking, wine making and art collecting, they have also influenced landscape design, farming practice and conservation across the whole of the UK. Matt hears tales of wild parties and eccentricity, as well as a family passion for natural history. He's also on the estate home farm, helping to sow wild flowers as part of a scientific project that will influence national policy.
Find out more about the Waddesdon Estate
The Gruffalo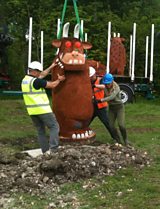 This year marks the 15th anniversary of one very special children's character – the Gruffalo. The orange-eyed, terrible-tusked creature, which has scared and delighted children in equal measure, has finally made an appearance in the real world. Ellie Harrison is exploring Wendover Woods to find out how this magnificent monster is helping encourage children to explore their own local woodlands and discover more about the wildlife around them.
Find your own local Gruffalo trail
Box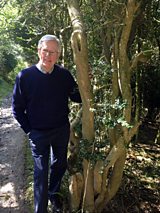 Box was once a commonplace material. It is a type of tree (or shrub, depending on your leaning) and the slow-growing wood is close in texture to plastic. It carves extremely well and was once made into everything from lace bobbins to light fittings, from musical instruments to hair combs. It even helped revolutionise the printing process, giving rise to illustrated newspapers and magazines. But, as John Craven is finding out, its unique nature has also led to its downfall. Box grows wild in just three locations in the UK – and the Chilterns is their biggest patch. John learns about the history of this underestimated wood, discovering the very real threat of box blight. He joins the Chilterns Box Regeneration Project to help kick-start its UK revival.
Balmoral bulls
Last week, Adam Henson met some of the Queen's Highland Ponies, including a very sweet new arrival.  This time, Adam is back at Balmoral for business. With Eric now out of action, Adam is searching for a new Highland stock bull for his farm in the Cotswolds.  Dochy Ormiston is stockman for the Queen's own herd of Highland cattle and introduces Adam to a young bull who is up for sale.  Will Adam part with his cash and find the 'new Eric'?
Find out more about the Balmoral Estate
Bechstein's bats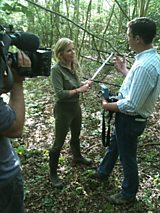 Among the rolling fields and chalk valleys of the Buckinghamshire countryside is Finemere Wood. This ancient woodland has its fair share of lovely walks and beautiful wildlife. But it came as a surprise to the local bat group when they found very rare Bechstein's bats roosting in the trees, some 100 miles outside their known range. Ellie joins the North Bucks Bat Group to find out about a research project on the behaviour of the bats. She is also staying up late to help with their night survey in the hope of catching a glimpse of these elusive mammals.
Learn more about the Bechstein's bat
HS2 and the environment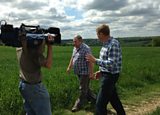 Phase one of HS2 is on its final approach. Overwhelming cross-party support for the new high-speed line from London to Birmingham means that it could be given the final go ahead next year. But where does that leave the rural landscape that lies along the route? From ancient woodland to wildlife reserves, Tom Heap discovers that many are still concerned about the environmental impact of HS2, despite the promise that it will lead to "no net loss to biodiversity". He also hears about the concerns of farmers whose agricultural land will be lost to the new line. So will the upheaval caused by HS2 be kept to a minimum?
Credits
| Role | Contributor |
| --- | --- |
| Presenter | Ellie Harrison |
| Presenter | Matt Baker |
| Presenter | John Craven |
| Presenter | Tom Heap |
| Presenter | Adam Henson |
| Series Producer | Joanna Brame |
| Executive Producer | William Lyons |