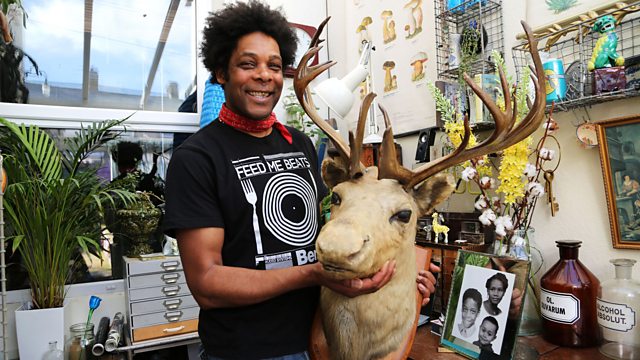 Larger-than-life wheeler-dealer Danny has been criss-crossing the country, buying and selling, for more than ten years. He buys cheap at auctions in the north and sells pricey at car boot sales down south, making a healthy mark-up in the process. But he runs into problems when an antique Newfoundland caribou head fails to fetch what he thinks it's worth.
Welsh Del Boys Ieuan and Kern leave Pontypridd to try and make some serious money at a Greasby's, a south London auction house famous for selling off lost luggage. Punters aren't allowed to check inside the suitcases but ever hopeful, Ieuan says: 'You never know, I might find a Ming vase.'
Mum of three Val started trading after selling her late mother's possessions at auction. Since then she's amassed a varied collection of stock, including a lifesize print of 70s Manchester United footballer Willie Morgan - which she attempts to sell to the man himself!
Last on
Credits
| Role | Contributor |
| --- | --- |
| Executive Producer | Daniel Fromm |
| Director | James Dawson |