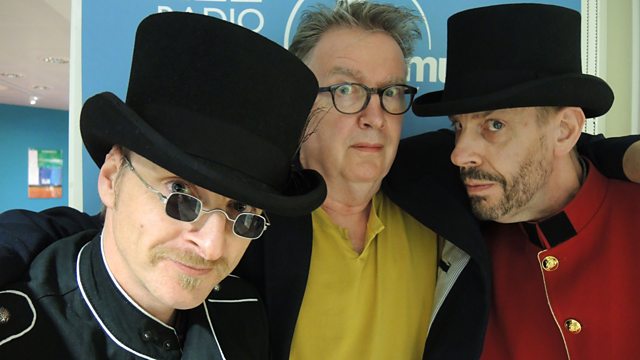 A Steampunk Special
Professor Singleton Purblind from the Gaslight Troubadours joins Tom to host a Steampunk after hour in the final hour of the show.
The Gaslight Troubadours describe themselves as a modern day Burke and Hare of sample reconstruction. They cite their influences as scratchy old cylinder recordings, risqué Music Hall, 221b Baker Street, old radio show thrillers and Hammer Horror. They released their debut album Clockwork Curiosities last year.
Huw Stephens from Radio 1 shares his personal tip from BBC Introducing, as does one of the Introducing shows from around the UK.
Last on