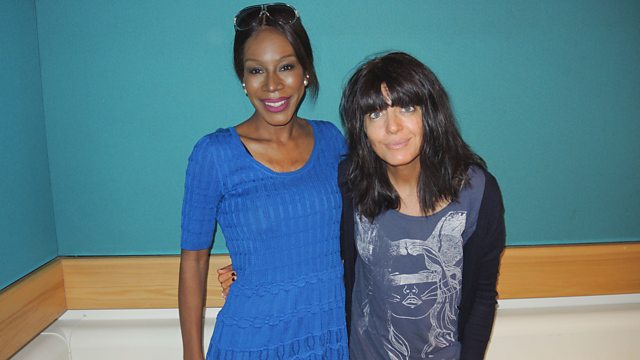 Amma Asante - Director of Belle, Ruth Mackenzie about The Space
Claudia talks to British Director Amma Asante about the film that's taking America by storm "Belle", which inspired Oprah Winfrey to host a very British Garden Party. Ruth Mackenzie the Interim Chief Executive and Creative Director of "The Space", a new creative online platform to showcase the most exciting new digital art launched today run by Arts Council England and the BBC. Chair of the London Festival of Architecture Patricia Brown about the London skyline. Anna Bailey catches up with Helena Bonham Carter and French Film Director Jean Pierre Jeunet about their film "The Young and Prodigious T.S. Spivet". Alex Heminsley provides us with her recommended reads and Xan Brooks reviews this week's films.
Last on
Amma Asante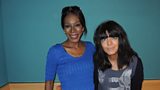 When you cross a Director who has been selected by "Variety" as one of the Top 10 Directors To Watch - with a film that has taken America & Oprah Winfrey by storm you get "Belle".  It's based on the true story of Dido Elizabeth Belle set in the 18th Century it deals with the subject of illegitimacy, race and slavery and the director Amma Asante joins Claudia. 
Ruth Mackenzie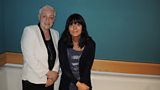 Ruth Mackenzie is the Interim Chief Executive and Creative Director of The Space.  The Space, isn't something in the cloud but a new creative online platform to showcase the most exciting new digital art, which was launched today with the support of artists and technical stars from across the world run by Arts Council England and the BBC and she joins Claudia to explain more!
Patricia Brown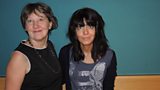 Have you ever thought "Are there too many tall buildings in London now?" Or "How are we going to home more and more Londoners?"  Are you fascinated by our Capital's skyline? Well, if you answered yes to any of those questions, then Patricia Brown, the Chair of London Festival of Architecture will fill us in.
Alex Heminsley with the book review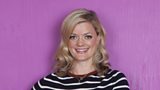 The winner of the Baileys Women's Prize for Fiction was the Irish writer Eimear McBride  for her first novel, A Girl is a Half-formed Thing.

Fiction
A Song for Issy Bradley - Carys Bray
It tells the story of Ian - husband, father, maths teacher and Mormon bishop - and his unshakeable belief that everything will turn out all right if he can only endure to the end, like the pioneers did. It is the story of his wife Claire's lonely wait for a sign from God and her desperate need for life to pause while she comes to terms with what's happened.

Non Fiction
My Salinger Year - Joanna Rackoff
Poignant, keenly observed and irresistibly funny, My Salinger Year is a memoir about literary New York in the late 1990s, a pre-digital world on the cusp of vanishing, where a young woman finds herself swept into one of the last great stories and entangled with one of the last great figures of the century.

Classic
Futebol - Alex Bellos

This edition of a book that is now a modern classic, updated to coincide with the 2014 World Cup, it explores what makes Brazil the 'football country' it is. From the Amazonian jungle to the cities of São Paulo and Rio de Janeiro, Alex Bellos weaves a golden-yellow tapestry of stories of great names, great teams and great matches. Mixing fact with local legend, history and myth, in Futebol he uncovers what makes football the Brazilian way of life.
Xan Brooks with the film review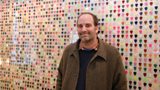 1. THE YOUNG & PRODIGIOUS T.S. SPIVET
Director:  Jean-Pierre Jeunet
Cast:  Helena Bonham Carter, Kyle Catlett, Robert Maillet, Callum Keith Rennie
T.S. Spivet lives on a remote ranch in Montana with his parents, his sister Gracie and his brother Layton. A gifted child with a passion for science, he has invented a perpetual motion machine, for which he has been awarded the prestigious Baird Prize by the Smithsonian Institution in Washington. He leaves a note for his family and hops a freight train to make his way across the United States and receive his prize.
But no one there suspects that the lucky winner is a ten-year-old child with a very dark secret…
The Young & Prodigious T.S. Spivet is out now– Rated 12A

2.  DEVIL'S KNOT
Director: Atom Egoyan
Cast: Colin Firth, Reese Witherspoon, Amy Ryan, Mireille Enos, Stephen Moyer, Alessandro Nivola, Dane DeHaan
Reese Witherspoon and Colin Firth star in this gripping film based on the true story of the murder of three young boys in West Memphis, Arkansas and the murder trial that shocked the nation.
Devil's Knot is out now – Rated 15

3. OF HORSES AND MEN
Director: Benedict Erlingsson
Starring: Ingvar E. Sigurðsson, Charlotte Bøving
Of Horses And Men is a darkly comedic, episodic tale of the lives of a remote Icelandic community and the deeply intertwined and highly emotive relationships with their horses. Unique, engaging and beautifully shot, it was Iceland's official submission for the 2014 Oscars and won in six categories at the 2014 Edda Awards (The Icelandic Film and Television Academy), including Director of the Year, Screenplay of the Year and Best Film.
Of Horses & Men is out now - Rated 15
4. THE PAST (DVD/BLURAY)
Director:  Asghar Farhadi
 
Starring:  Bérénice Bejo, Tahar Rahim, Ali Mosaffa

An Iranian man deserts his French wife and her two children to return to his homeland. Meanwhile, his wife starts up a new relationship, a reality her husband confronts upon his wife's request for a divorce.

The Past is out now on DVD & BluRay Rated 12.
The Young And Prodigious T S Spivet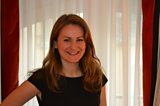 The Young and Prodigious TS Spivet
 
French film director Jean Pierre Jeunet first met Helena Bonham Carter when she was on the set of Fight Club. She told him in French that she loved his work and would like to be in one of his films.
 
Fast forward fifteen years and Helena's wish has now come true. Their new film the Young and Prodigious T.S Spivet explores the world through the eyes of a child genius with a passion for maps, nature and scientific inventions.
 
Our Arts Correspondent Anna Bailey caught up with them.
 
The Young and Prodigious TS Spivet is out in cinemas this weekend.