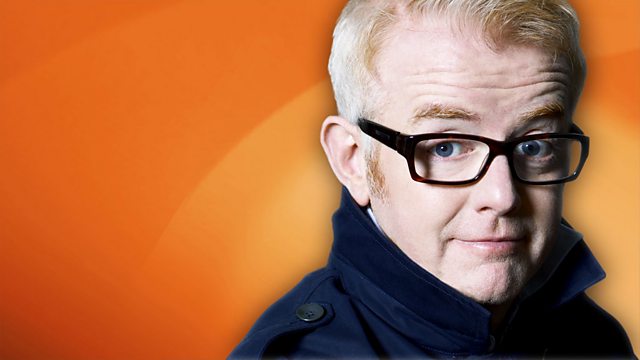 Tony Blackburn, John Puckey, Midge Ure and Chrissie Hynde
Chris gets that Friday feeling going with Tony Blackburn, artist John Puckey who has painted a portrait to celebrate Tony's 50 years in Radio, Midge Ure and Chrissie Hynde. Plus, he announces the huge headline act for Radio 2 Live In Hyde Park.
Last on
Regular tickets are now SOLD OUT for our Festival in a Day. VIP tickets still available.
Pause for Thought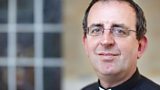 From Rev'd Richard Coles, cleric and broadcaster:
We've heard a lot about British values this past week.
I suppose when that phrase is mentioned we think of tolerance, our sense of fair play, our sense of humour; it's how we like to think about ourselves.
The trouble is they are clichés really; helpful as sort of shorthand, but not the whole story.
Not only for us, but for every nation. We're going to hear a lot of clichés over the coming five weeks as stylish Italians, and efficient Germans, and plucky English, and – shall we say – fortunate Argentinians, take to the field of play in Brazil.
And as for the host nation – we've had nothing on telly but maracas and beaches and Samba and hotties in swimwear for weeks already. The tournament's only just started and I'm already longing to see a morose Brazilian in a suit who can't dance.
Because clichés, in the end, don't tell you very much, apart from perhaps how we would like to be seen, rather than how we actually look.   
On Wednesday I went to Westminster Abbey for the memorial service for Sir John Tavener, a composer who in the sixties was working with the Beatles, and in the nineties wrote that magnificent anthem for the funeral of the Princess of Wales. The Abbey, our great national shrine, was full. Prince Charles rubbed shoulders with Cerys Matthews (who's practically Welsh royalty herself), a magnificently-bearded Greek archbishop with Steve Coogan, and a great mix of people from all the ends of the earth who had been touched by the music of a man who was raised with Presbyterianism, was at home in the Church of England, Roman Catholicism, and the Greek Orthodox faith, became fascinated by Hinduism and finally came to a place where all those definitions got very blurred. Not because he had no sense of values, but because he saw something greater than our differences, something big enough and generous enough and rich enough for all to find room enough to become, in all our difference, what we really are:
Brothers and sisters in the love of God.  
Today's Most Popular Tracks
Most added tracks from this show