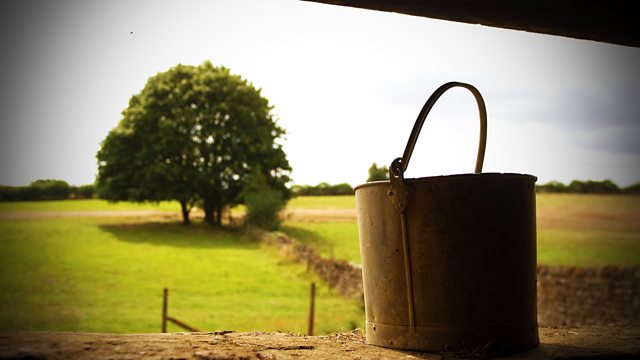 13/06/2014
Helen has to deal with an emergency delivery for the shop. Rob agrees to collect Henry. He will even give him his tea and put him to bed.
David and Charlie have a robust exchange about the Open Farm Sunday article in the Echo, which showed the dead calf at Berrow Farm. Charlie tries to distance the proposed new road plans from the argument about farming methods.
Charlie arrives as Rob is leaving to collect Henry. He says he's not interested in Rob and Helen's domestic problems. Rob points out that he has left Charlie messages to explain as he wasn't around. He wasn't just going early. Following his clash with David, Charlie concedes the Archers are a formidable clan.
Adam tells Brian about the Cereals event he went to with Charlie. They discuss what effect Charlie's ideas for the Estate may have on Home Farm business. They agree that personable as Charlie may be, they don't trust him.
While Rob reads Henry a bedtime story, Helen comes home. Henry is upset that she is late and insists that Rob finishes the story. Rob suggests to Helen that she needs more help in the shop to free up time for herself.
Last on
Credits
| Role | Contributor |
| --- | --- |
| Writer | Mary Cutler |
| Producer | Julie Beckett |
| Editor | Sean O'Connor |
| Jill Archer | Patricia Greene |
| David Archer | Tim Bentinck |
| Ruth Archer | Felicity Finch |
| Ben Archer | Thomas Lester |
| Tony Archer | David Troughton |
| Pat Archer | Patricia Gallimore |
| Helen Archer | Louiza Patikas |
| Brian Aldridge | Charles Collingwood |
| Jennifer Aldridge | Angela Piper |
| Lilian Bellamy | Sunny Ormonde |
| Matt Crawford | Kim Durham |
| Ed Grundy | Barry Farrimond |
| Alistair Lloyd | Michael Lumsden |
| Adam Macy | Andrew Wincott |
| Jazzer McCreary | Ryan Kelly |
| Elizabeth Pargetter | Alison Dowling |
| Freddie Pargetter | Jack Firth |
| Fallon Rogers | Joanna Van Kampen |
| Rob Titchener | Timothy Watson |
| Roy Tucker | Ian Pepperell |
| Hayley Tucker | Lorraine Coady |
| Peggy Woolley | June Spencer |
| Charlie Thomas | Felix Scott |
| Harrison Burns | James Cartwright |
| Annabelle Schrivener | Julia Hills |
| Buddy | Gavin Brocker |